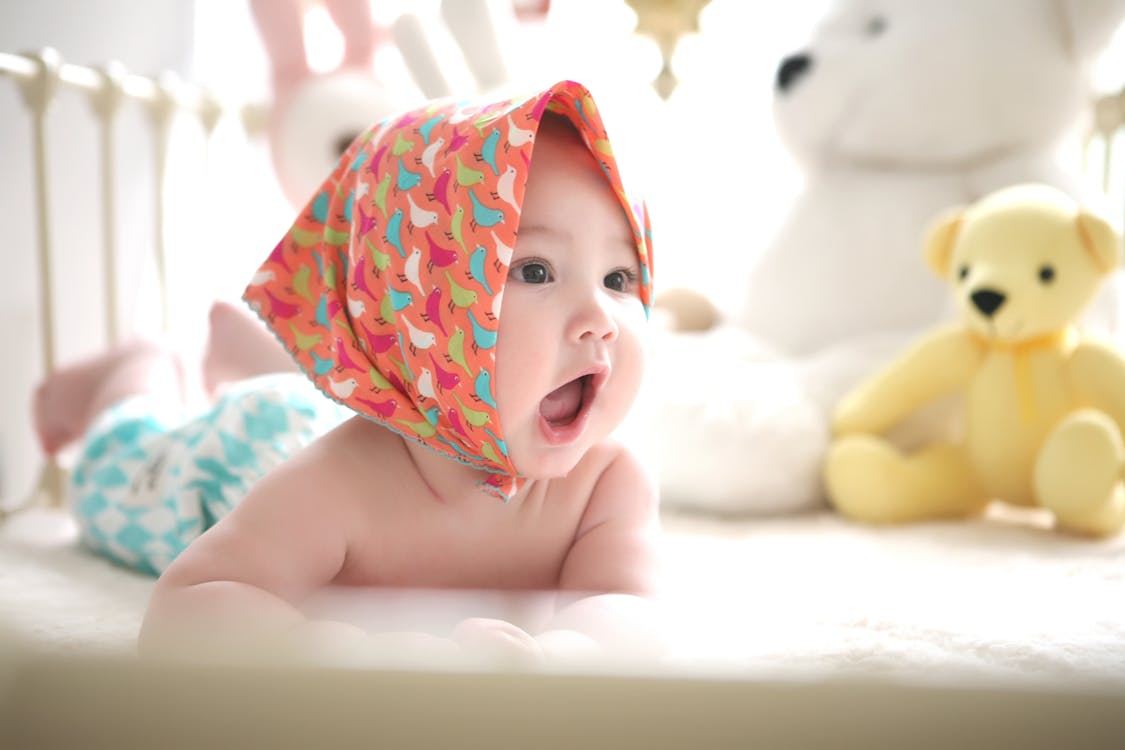 Summer is on the horizon and you may be contemplating a trip abroad. But this time you will be bringing a little baby on tow, so your travel experience will be somewhat different.
  In the United States of America, 62 per cent of parents take their kids under five years old on holiday. 
Top 10 destinations
  The top 10 best rated holiday destinations for people taking their families are: Singapore, Japan, Malaysia, Sri Lanka, Thailand, Australia, New Zealand, Austria, Croatia and France. 
  The best overall airline in the US for families is JetBlue, while Frontier Airlines offers free travel for kids up to 14 years of age. Those that don't may offer discounts for babies if they sit on their parents' lap.  This can be 10 per cent of an adult's fare. Other foreign airlines which are child-friendly include: Emirates, British Airways and Lufthansa. Some airlines will only allow a baby to travel if it is more than two weeks old – but check with your carrier.
Doctors say wait two months before you travel abroad
  Certain experts would argue that it is best to wait until the baby is at least two months old before traveling long distance. This is because at this time the baby's immune system is fully developed and they will be able to better cope with the travel. Doctors advise three to six months. Less than a week may require a letter from your doctor.
Wheel yourself in with a foldable pram
When you get to the airport make yourself known. Check-in early and you will be prioritised in getting a good seat that is easily accessible on the plane. Wheel yourself in with a foldable pram. A Babyzen Yoyo is currently very popular because it can fit in an overhead compartment in a plane once folded and is reasonably priced. You can customise it by adding a cup holder, sunshade, and it is adaptable for a growing child up to 22kg.
See what airlines can offer…
  Many airlines offer frozen gel packs and other accessories required to cool formula breast milk, toddler drinks and puree pouches. Baby food can also be served on a plane if requested at east 24 hours in advance. For babies it is puree food while for older kids a children's meal. Baby milk can be taken on board as it is exempt from the normal hand luggage rules limit of 100ml.
Who are baby-friendly? Find out!
  There are airlines that offer a bassinet. This is a small bed for babies which is usually fixed to the airplane bulkhead wall, usually behind the galley, toilets or another cabin. It is well worth checking out if your airline has one, as it guarantees the baby will get a better sleep. If your baby will be sleeping on your lap, don't forget to bring a cushion and a blanket.
You may have to bring your own toys
  There are airlines that don't provide toys for children, so you may have to bring your own. Even though daytime flights are more expensive than night time ones, you may find it easier to settle them down during the day. For long-haul flights it's better to go for the late-night option. If you don't bring a pacifier, the flight attendant may have to ask the parent to move to another part of the plane so that passengers don't complain.
More tips to consider when going away
  Here are a few more tips to make that journey that much more comfortable and reassuring. You have survived the pandemic and you are itching to have that well-earned break and get a feel of that lovely hot sun.
  So as you start to pack your bags, don't forget that all-important paperwork. Top of your list will be the baby's passport with a dinky passport cover, followed by a doctor's letter and the child's health record. Always make sure you have travel insurance for those unexpected accidents, and that the baby has had all its vaccinations.
Keep your baby toddler busy
  Depending on what type of holiday you are going on will determine what other things you may need to bring.
  For example, if it's a beach holiday, you will need a bucket and spade to keep that baby toddler busy. If you do buy one make sure it is safety approved and that the plastic is thick and durable, easy to grasp, and non-toxic when the baby puts it in its mouth. Nappies, wipes and cream are also important as well as a changing mat.
Don't forget the suntan lotion
  Also, don't forget to get heaps of baby suntan lotion, a factor of F50 plus for very high protection would be a good one, that is water-resistant, offers UVA and UVB protection and is free from parabens, phthalates, and artificial colours. A parasol or tent can also shield baby from the sun. 
This post contains affiliate links that I earn a small commission from at no cost to you. 
  If baby has an accident, a first aid kit is also advisable for brave little soldiers. It's also worth taking some Calpol and bringing syringes. 
If you are travelling by car then a sturdy baby seat is necessary, window blinds to protect the baby from the sun, lots of snacks and music to send it to sleep.
Travel cot and a mosquito net
  For holiday essentials on a plane don't forget a baby sling; and a travel cot. Make sure your travel cot is foldable and has a mosquito net.
Trunki cases are fun for children
If you heave a toddler, then your child will want to carry their own luggage, and there are some fun Trunki suitcases on wheels that you can buy. Some of them have comical caricatures on them, like dinosaurs and Peppa Pig.
Bon voyage – have a good holiday 
  If the baby is crying and upset, a sling or baby carrier will be the perfect thing to get your baby settled.
There are plenty of things you can do to keep your babies and children entertained. Check out my link for older children. https://2-travel.org/how-to-make-your-children-flight-happy/ Whatever you do this will be not an ordinary holiday, but more of an adventure.  
Remember, the top 10 best rated holiday destinations for people taking their families are: Singapore, Japan, Malaysia, Sri Lanka, Thailand, Australia, New Zealand, Austria, Croatia and France.