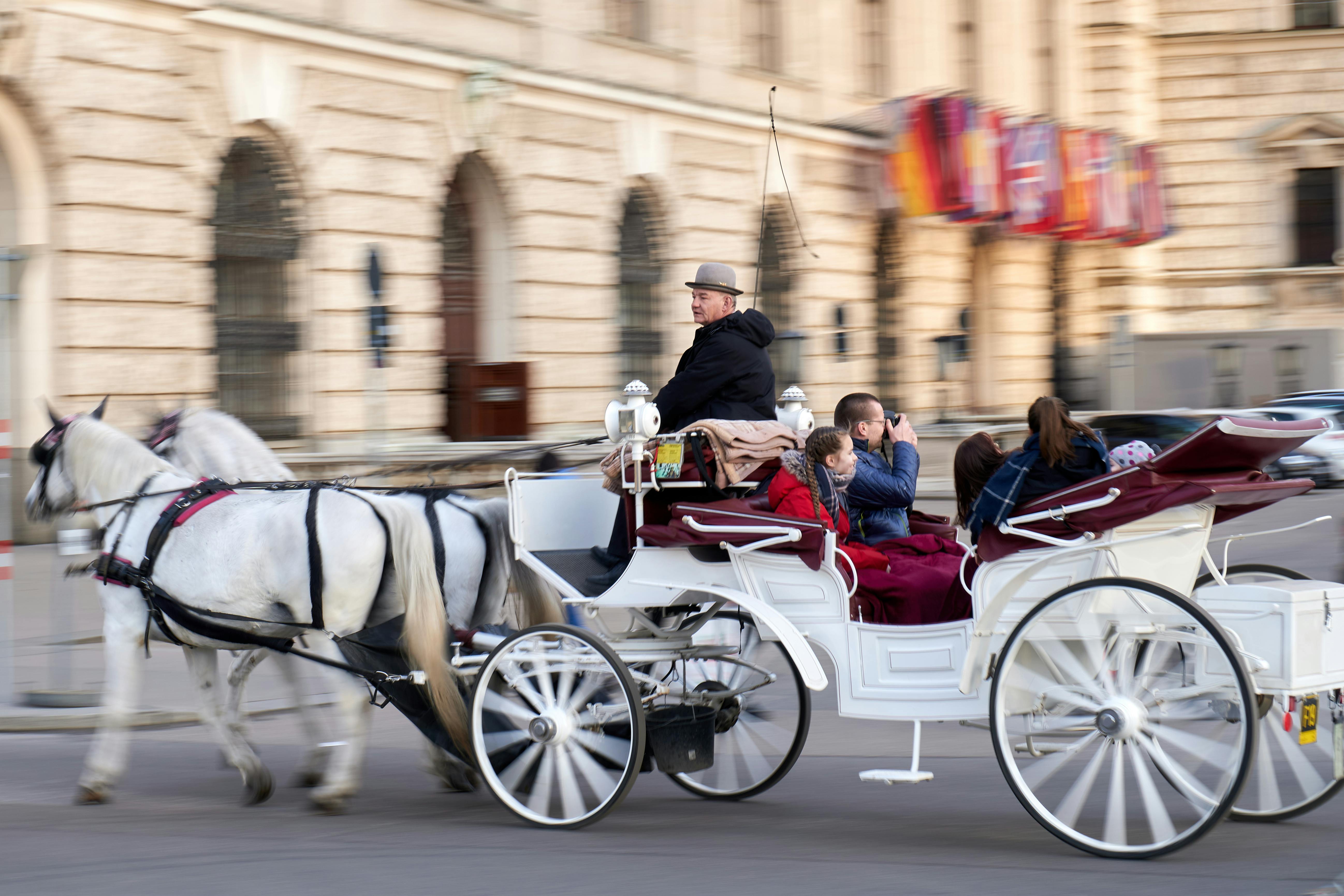 WHEN I think of Vienna I can hear the sounds of the Ultravox song ringing in my head with the words "this means nothing to me, Oh Vienna". The lyrics seem a bit out of place about a city of culture in the heart of Europe, but these passionate words were more about Midge Ure writing to express his feelings about a holiday romance.
'City of Music' from Beethoven to Mozart
Vienna or Wein in German is the'City of Music', so why shouldn't modern musicians express themselves in the same way as the legendary musicians and composers such as Mozart, Strauss, Beethoven and Haydn, who lived and walked the streets of Vienna.
Today the Vienna Philharmonic Orchestra is considered one of the best in the world, the Staatsoper one of the world's leading opera houses, and the Vienna Boys' Choir, one of the world's most famous.
Much more than a Wien holiday romance
If you've not been to the Austrian capital and city centre, designated as a UNESCO World Heritage Site, then you'd better believe it. It can quite easily be a location for a holiday romance, if not a honeymoon destination. I found my love in London, but for my wife and I, it was the pull of the Christmas markets – the Christkindlmarkt or Christmas Dream as they call it in Austria.
Festive treats and the smell of warm glühwein
Most people in this city of 1.9 million speak English, so you won't have any problem buying presents from the stalls and little huts filled with Christmas decorations, locally made products, glass ornaments, wooden toys and beeswax candles. And as you gently wander along in the cold night during the festive season, which might touch O degrees Celsius or below, you might want to warm up like I did, with some hot spiced wine which the Austrians call glühwein, and then take a bite of a wurst sausage in a bread roll – yum – with German mustard, ketchup and onions.
Viennese whirls and a good Austrian beer
The nights get dark quite quickly in late November and December when these markets are held, so we were able to cover quite a few in one evening. It's safe  to walk the streets of Vienna at night, and one of  our favourite Christmas markets was in Stephansplatz, near St Stephen's Cathedral, pictured right, where we were able to buy some extra large Viennese whirls which needed a good drink to go with it, on this occasion an Ottakringer beer, a firm favourite in the city. It was also the perfect place to hunt around for souvenirs.
Other markets worthy of a visit include:
Gloves came off only to eat the glorious food
We went to Vienna pre-Covid 19 times, so there was plenty of tourists rubbing shoulders with us and enjoying the atmosphere. Near one market, not far from the town hall, there was an ice skating rink withe plenty of takers. On this occasion due to the cold climate the gloves definitely came on once the food had been digested.
Schnitzel had to be on the menu in this tasty capital
Continuing on the theme of food, it would have been a crime to have come to Vienna and not experienced the coffee house culture that the city is known for. Cafe Hofburg is in Innerer Burghof 1,which is four minutes walk from Michaelerplatz train station. It is also one minute's walk from the Spanish Riding School, known for its classical dressage training of Lipizzaner horses, and a top tourist hotspot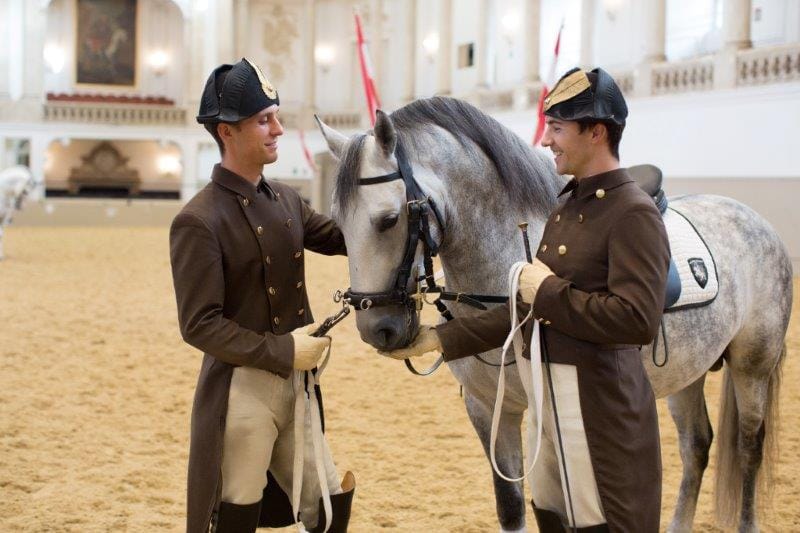 Nice coffee with lovely apple strudel dessert
Cafe Hofburg is in the imperial residence of the Habsburgs, who ruled an empire from the 13th century to 1918. My wife wanted to taste the legendary schnitzel,  a slice of meat, pounded until fairly thin, then breaded and fried. I went for fish and chips washed down with a beer, and my daughter settled on a goulash, a stew of meat and vegetables seasoned with paprika and spices. For desserts we settled for a warm apple strudel, other pastries and cheesecake, with coffee. We could have had our meal on the terrace, but the weather was cold. A piano sat next to our table, but neither of the waiters I spoke to could play.
Parliament had new visitors attending
As we were in the neighbourhood, we decided to go on a tour of the parliament building which was truly fascinating. Built in the Greek revival style, we were fortunate that due to the Christmas holidays, we had the building all to ourselves. When we got to the parliamentary chamber where the members of parliament take their seats, we were given free reign to take their places.
It was only a short time before I ventured to ask our guide whether I could sit in the president's chair, and when the answer was a positive one, nearly everyone in our group was queuing up behind me to have their picture taken. We also got to know that the parliament suffered a fire in 2016, which was blamed on workmen carrying out renovation work.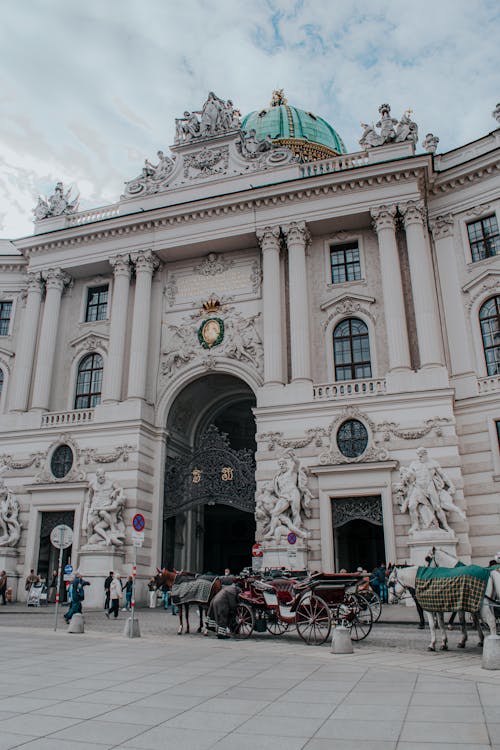 A night at the opera
Our next port of call would have been the neo-Renaissance-style Vienna State Opera House, but we'd left it too late for tickets. But luckily we were met by a couple of youngsters with fliers that took us to a small concert hall where a quartet gave us a lovely evening of Mozart music. We even discovered that one of the players was from England, which was a bonus.
European city with so much culture to offer
Vienna is a treasure trove of culture and we were able to enjoy quite a lot of it for a lot less money than we had expected. Our stay in Vienna was only four days, so we concentrated more on the Christmas markets and the shopping than what this great city had to offer.
Pedestrian-friendly but alternatives available
You can get yourself a Vienna City Card for 24, 48, 72 hours to qualify for free travel, though this doesn't qualify you if you are travelling from the airport to the city centre. Otherwise you can grab yourself a Big Bus which will take you round the major destinations. Just a word of warning that once you hop off the next bus takes around 45 minutes. We used the Underground system which was easy to use and got us round places much quicker, rather than being stuck in traffic.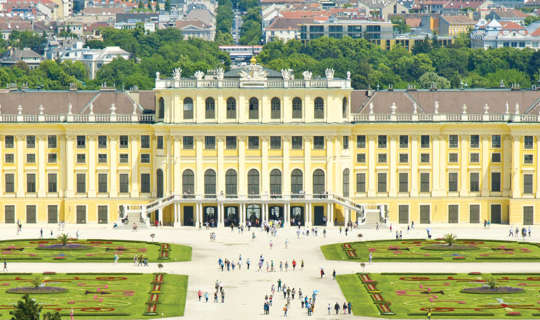 Buy a Vienna City Card and travel for free
Once you get your ticket, you don't have to use barriers. You may be stopped by an inspector, so it's not worth trying to cheat the system which works on your honesty. We also found Vienna a very pedestrian-friendly city, where you could get around on foot remarkably easily. You also did not miss out on all the street entertainers and musicians as you did your shopping.
Many major airlines offer you direct flights to Vienna
There are lots of airlines offer direct flight to Vienna from London, England. We flew using British Airways, but other airlines such as American Airlines, Ryanair, Austrian Airlines TUI, Jet2, easyJet, and Air Canada can get you there. If you have some extra days, Vienna is close to the borders of the Czech Republic, Slovakia and Hungary.
If you have been to Vienna we would love to get your feedback. We hope that this article has been helpful. Check out our twitter account on: https://twitter.com/LeliwTony