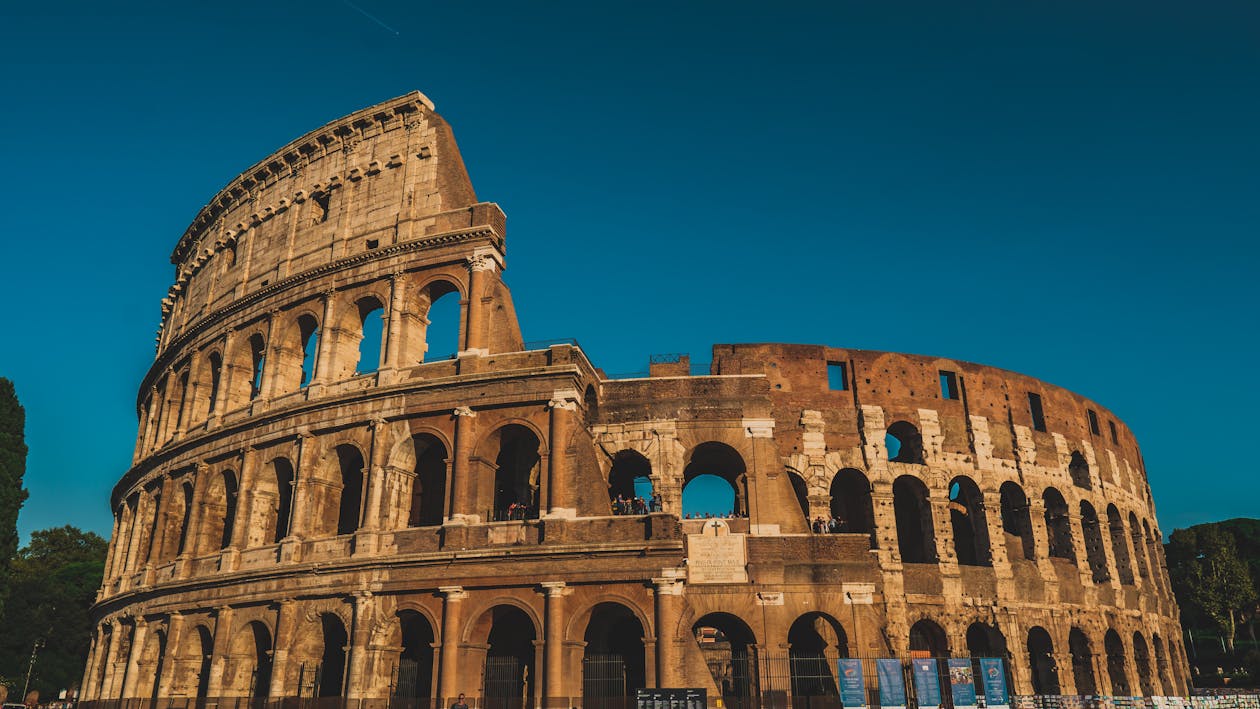 There's more to a Roman holiday in Italy than gelato, pizza and a Vespa motor scooter. Here is a selection of places you must visit.
Top of my list is the Colosseum, the Vatican and the Spanish Steps. And there's lots more in-between – museums, art galleries, designer shops and a raft of churches.
If you are adventurous, you can make Rome as part of an even grander tour of Italy, including Pisa, Capri and Sicily. When you come to Italy, most people land at Fiumicino Airport, and depending on how you travel, it's usually less than an hour before you hit the city centre of Rome.
This post contains affiliate links that I earn a small commission from at no cost to you. 
If you are taking the bus from the airport, beware of pick pockets. And when you arrive at your city centre destination, you will undoubtedly be approached by street hawkers trying to sell you everything from a red rose for your partner to straw hats. 
If you get approached by legionnaires which have been declared illegal for photos, haggle with them before you say smile.
Book tickets in advance to escape the queues
Rome with its population of 2.8 million people has plenty of tourist attractions. If I were you, I would book your tickets well in advance to any places you want to visit, so as to avoid standing in a long queue at the crack of dawn to get inside.
That is what we did when we went to the Colosseum. Prices these days start from just around £30 and the tour lasted one and a half hours.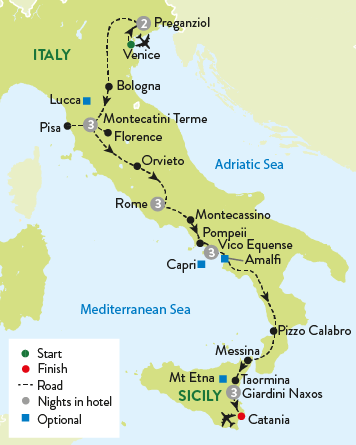 It included the Arena where gladiators once fought, the incredible ruins and palaces of the Ancient City, the Roman Forum, and Palatine Hill, where you can see the panoramic views of Rome.
A hop on hop off bus can get you round the city and help you explore the sights you really want to see. These will cost you around £16.
Everyone likes to go to the Trevi Fountain and throw some coins in for good luck. Around 1.5 million euros is collected every year from the fountain and given to the poor and homeless.
Coffee shops and places to buy gelato
Not far from the fountain are plenty of coffee shops where you can buy a gelato or ice cream.
They often come in hundreds of different flavours, not just your chocolate and vanilla like here in Britain.
To hire a Vespa will cost you around £60 for 24 hours. The problem is that you have to give a large deposit before you can hit the streets with it. It can be up to £400.
Make the Vatican a next stop
My next stop was the Vatican. Effectively it is a city within a city. It is the headquarters of the Roman Catholic Church. Its size is 44 hectares and has a population of 825, according to the 2019 census.
Inside the Vatican you can climb up the dome of Basilica of St Peter, and see the views of Rome from the rooftops.
The Vatican Museum is a must if you want to see Michelangelo's mural on the ceiling of the Sistine Chapel. If you have bought souvenir cards in the gift shop, you can send them from the Vatican, as it has its own post office.
There are plenty of churches in Rome to explore. The Pantheon is one. Once a pagan temple it was converted to a Christian church.
Always take travel insurance wherever you go as accidents do happen. I remember tripping up once on the Spanish Steps, a steep slope by the Trinita dei Monti church.
If you are hungry don't buy food from street vendors by major tourist attractions as they will be very expensive.
Get a sit-down meal for 25 euros
Just a few blocks away you will find a trattoria which will set you back a reasonable 25 euros a head for a sit down meal.
If you want snacks, they will be far cheaper from local supermarkets  than from street sellers.
For bus and train travel, you can buy a travel pass online before you get there go around 129 euros for a select number of journeys.
There are also travel shops dotted around Rome. They can provide you with what's going on entertainment-wise, day trips, and anything else you may want to know.
Take plenty of water with you as it may be hot when you are out sightseeing. A hat would be useful and a backpack.
Don't be tempted to take a small case on wheels. There are lots of cobbled streets where you may have to carry your suitcase, even up stairs. Whatever you do, enjoy your holiday. April to June are the best times to travel to avoid the crowds.