Accommodation: Jurys Inn, 2 Thornton Road, Bradford BD1 2DH, 01274 848500
Star Rating: Four star
Price: Room only – from £46.00 Room with breakfast £68.00
Built: Operating since July 2011
Number of bedrooms: 198
My rating: 8 out of 10
THERE'S plenty to do in Bradford from seeing a play at the Alhambra Theatre to walking the cobbled streets of the Bradford Industrial Museum. I'd just come out of the National Science and Media Museum, and was pleased to know that my hotel was just down the road. From outside, the building didn't look that special, but I wasn't out to find a five-star hotel, but something relatively cheap, cheerful and clean. Jurys Inn offered me all these three things and this was a four-star hotel!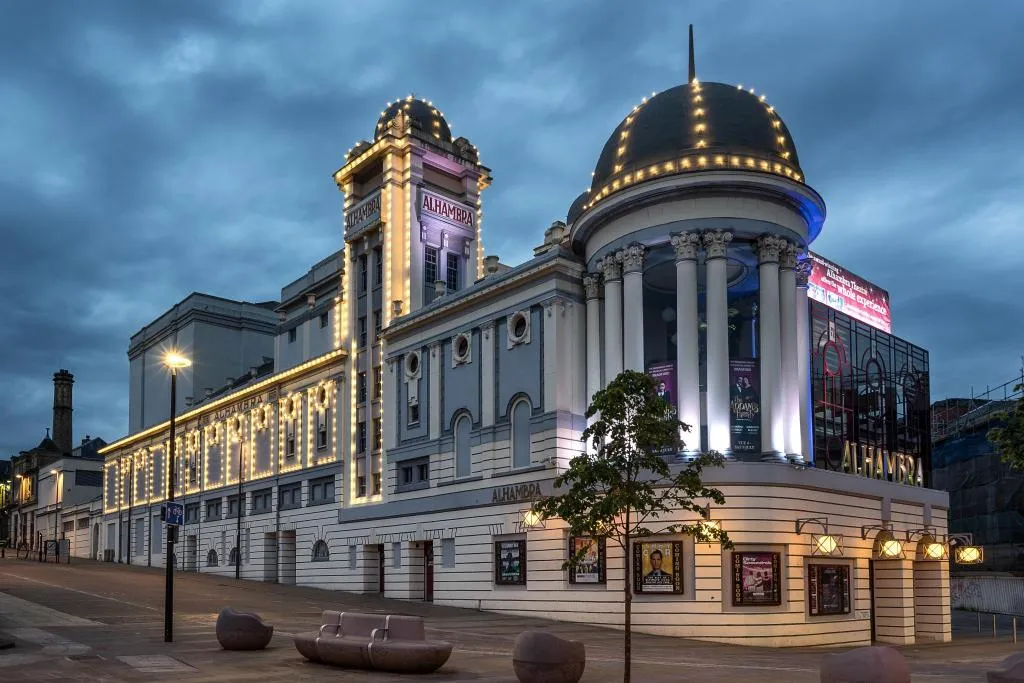 Parking comes with a discount at this place
Having come by car my main concern was not just to find a bed for myself, but a safe resting place for my car, and the kind staff came up with a great solution. Just round the back of the hotel was a National Car Park, which I could use, and I wouldn't have to pay the full parking fee, as Jurys Inn would get me a discount. In the end, the parking for one night just cost me a tenner.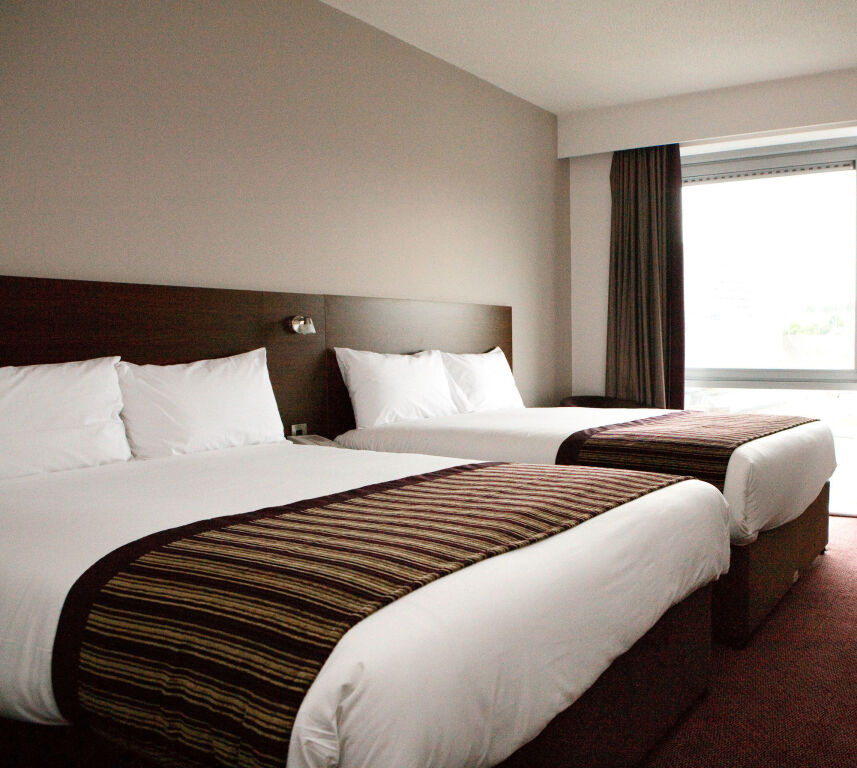 Enough room to invite guests in for a drink
Having secured my car, I was curious to see what my accommodation would look like. And I wasn't disappointed for the price I had paid. In fact, my room was big enough to invite a couple of mates for a few drinks before bed. The room itself was quite spacious, clean and came with a nice double bed,which proved easy to sleep on. As my wife and I have an allergy to duck feathers, we were a able to request that the pillows did not contain them.
Good view from hotel window
The room was clean and there was a kettle so I was able to make myself a hot drink and watch the news on the flat-screen television before bed. I also had a good view of the city from the fourth floor at night which was pleasing. Had I been a tourist from abroad, the hotel is a short drive from Leeds-Bradford Airport.
Room move as needed to get changed
Originally when I had arrived, I was supposed to be on the sixth floor, but because I had arrived early and they were still  cleaning the room, and I needed the room in a hurry, they were able to move me two floors down. I had to attend a function, needed to get changed quickly, so was very grateful that they could sort me out at such short notice.
Snacks available from 'grab and go shop'
What was nice about the hotel was had I been peckish, I could have ventured down to reception and got myself a few snacks from the 'grab and go shop' which was open 24 hours a day. The hotel has a Costa coffee bar and for those wanting a caffeine fix, not to mention a range of amazing teas and cold drinks. As room service is available, these can be brought right up to your room.
'The shower did not disappoint as was hot and easy to use'
However, instead I opted for a hot shower and it did not disappoint. The shower gel and shampoo was on the house and the shower was hot enough to relax me before  bed. The hand towels and bathroom towels were fresh and  clean, as well as warm as I left them on the radiator. I didn't need to worry about a hairdryer which was provided.
Was able to wolf down a big English breakfast
In the morning I ventured down for breakfast and was quickly able to get a table. I went for a full English breakfast with sausages, bacon, eggs, mushrooms, baked beans, toast -in effect the works!  And there was plenty of food left for seconds. It was warm and tasty. I could see that the staff were keen to clear away the tables, but they gave me more than enough time to enjoy my late breakfast.
Dining room had a comfortable feel about it
The dining area was clean, well-spaced out (due to Covid restrictions), ventilated and because there was plenty of windows was light and airy. The decor may have looked a bit dated, and the lampshades fittings were definitely not to my taste, but the comfortable chairs, good-sized tables and company made up for it.
Extended stay no problem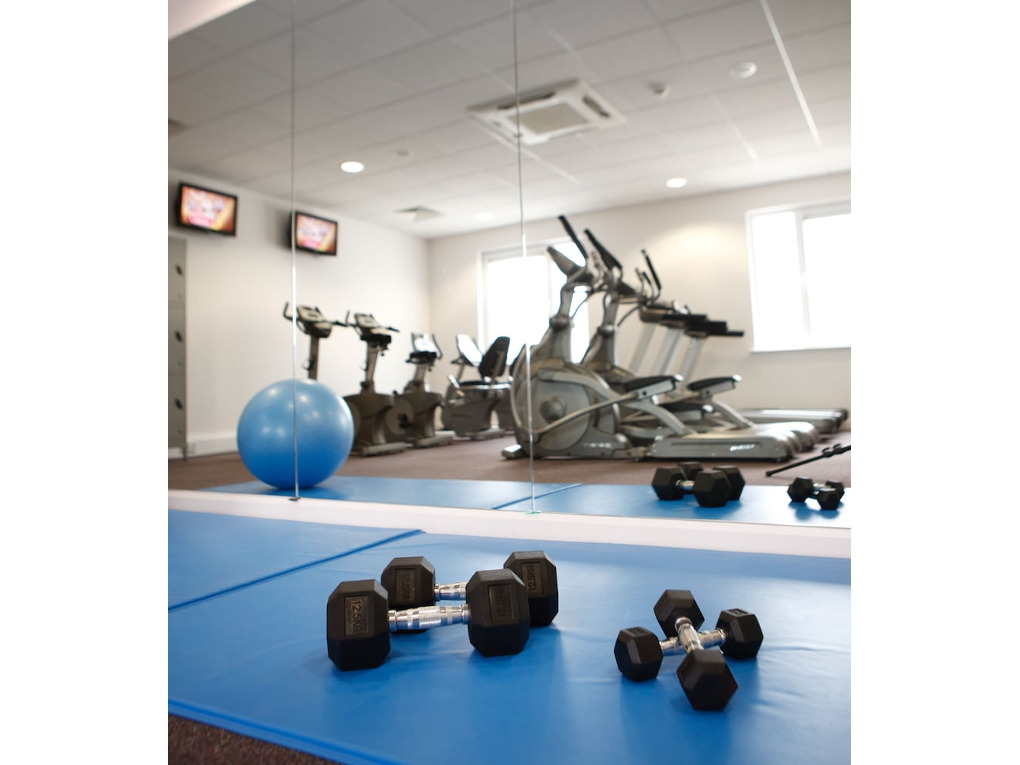 The staff were very courteous and had I wanted to stay in Bradford for a few nights longer, would have easily extended my stay. The hotel has facilities for business people, who may want to hold meetings, and a gym to trim down those calories.
Will be back
There are more than 80 places of accommodation from lodges to hotels in Bradford. But I am sure that the next time I visit Yorkshire, I will be definitely be staying at Jurys Inn. Hopefully, may meet you there. If you have been there, please share your experiences. We always welcome your feedback.