GOING on holiday can be an expensive business and it is a time when you want to relax and enjoy an experience that maybe comes once or twice in a year.
It is not illegal to travel without travel insurance, but you don't want to be worrying about any unexpected surprises like losing your baggage, not being able to get onto your plane because it has been cancelled or getting ill and worrying about hospital fees.
This post contains affiliate links that I earn a small commission from at no cost to you. 
Protect against the unexpected
For that reason, it's important to get travel insurance. This will protect you against any unexpected problems and protect you against any future financial losses, some of which may be crippling. Say for example, you go on a holiday to the United States, and you fall ill. A typical in-patient five-days stay may cost you more than $10,000 dollars. This will not include ambulance fees and major procedures such as surgery. Many people in the United States without health insurance go broke or bankrupt, never mind foreign travellers who go there on holiday.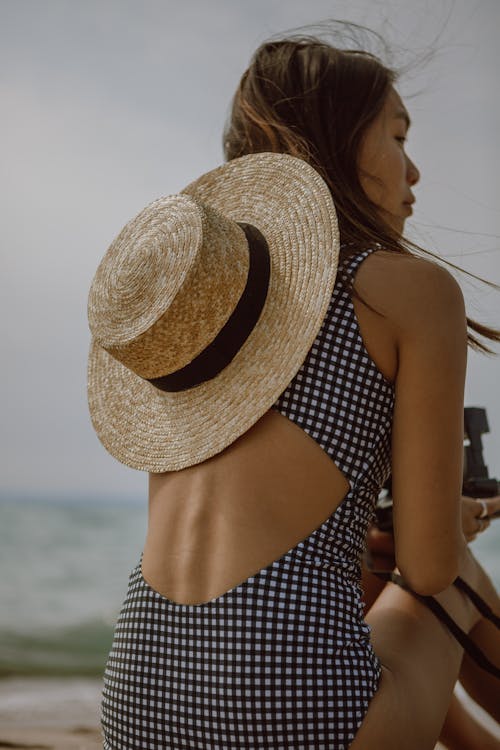 Lucky escape for backpacker with travel insurance
A real-life example was of a backpacker who went to Thailand and while there had a stomach ache. She thought it was food poisoning and eventually was diagnosed as having appendicitis. Because the local hospital couldn't carry out the operation she had to go on a four to five-hour journey on a bumpy road to a bigger hospital before the appendix burst. Luckily she was able to get surgery and was told that had she waited longer, she would have died. Despite being a backpacker with little money, fortunately she had travel insurance. Otherwise she would have had to fork out thousands of dollars for the operation.
Make sure you are covered
Before you consider which travel insurance you want to get, check out the options before you decide to buy and save yourself some money. You may find, for example, that if you travel frequently, it's worth getting an annul multi-trip travel insurance, while if it's just a one off two-week holiday, then a single trip insurance cover may just do the trick. Some insurance companies even do a one-day round-trip cover in the UK.
Below are some of the things that could go wrong and how your travel insurance can hope to deal with them.
PERSONAL EFFECTS AND BAGGAGE – for belongings stolen, damaged or lost during your holiday. Always good to check how much insurance your travel operator or airlines offers you. If you are renting, it is also good to check out a homeowners insurance in case you or someone with you or a pet damages the property.
EMERGENCY MEDICAL ASSISTANCE – this covers very costly medical expenses like a hiking or skiing accident, a person being airlifted from a mountain, or a long stay in a foreign hospital, or needing to be flown home due to a serious injury or illness. Make sure you have sufficient cover and that it includes your flight home in an emergency.
ACCIDENTAL DEATH – covers you if someone close to you dies during the trip. This may be covered by existing insurances you have, so it's worth checking out to avoid duplication.
TRIP CANCELLATION – you get your money back if your tour operator goes out of business, there is a death in the family, if you become seriously ill, you will be reimbursed for the portion of the holiday that is unused. Some companies offer cancellation waivers which are inexpensive, but they may not cover you, so don't get sucked into them.
MEDICAL CONDITIONS – People who are over 50 may suffer from all sorts of medical conditions such as cholesterol, diabetes or high blood pressure. This doesn't mean you can't enjoy a super holiday, but it's prudent to make sure you have sufficient cover.
CORONOVIRUS – covers you against cancellation, overseas medical and repatriation costs.
Check out the travel insurance market
There are more than 50 companies that offer travel insurance from the Post Office which I personally use and am happy with Globelink International, Admiral, Saga and Sainsbury's. There are also many comparison websites that you can look at from MoneySuperMarket to GoCompare and comparethemarket.com to find good discount deals. However, cheap is not always the best, so read the small print. Once you have bought your insurance, most travel insurance companies give you a 14-day cooling off period in case you want to change your mind. However, if you make a claim then in most cases you can't ask for a premium refund.
The countries where it is needed
If you are travelling to Europe, you may have a European Health Insurance Card (EHIC) or a Global Health Insurance Card (GHIC) which is no substitute for travel insurance. A EHIC and GHIC card will not cover all your medical expenses such as cancellations, lost baggage and repatriation. There are, however, some countries in the world that will not allow you in without travel insurance. These include:  the 26 Schengen countries (Austria, Belgium, Czechia, Denmark, Estonia, Finland, France, Germany, Greece, Hungary, Iceland, Italy, Liechtenstein, Latvia, Lithuania, Luxembourg, Netherlands, Norway, Malta, Poland, Portugal, Slovakia, Spain, Slovenia, Switzerland and Sweden) , plus Cuba, Ecuador, Iran, Turkey, Morocco, Thailand, The UAE, Togo, Algeria, Antarctica, Seychelles, Romania, Croatia, Cambodia, Moldova, Lebanon, Georgia and Aruba.
ABTA or ATOL protection
When buying travel insurance, it is important to check if your holiday provider is ABTA or ATOL protected. ABTA or the Association of British Travel Agents, represents travel agents and tour operators in the UK. ABTA protection is designed to enforce standards and provide insurance for holidaymakers in the event of a travel company getting into financial difficulties. ABTA covers road, rail and sea travel holidays. ATOL (Air Travel Organiser's Licensing) covers those who fly.  Many ABTA tour operators also provide bonds to the Civil Aviation Authority under the ATOL scheme.
Best not to chance it on holiday – I don't
I have travelled to the USA, Canada, Japan, Croatia, Germany, France and other countries and have always had travel insurance travel insurance. I would urge anyone travelling abroad to do the same. Just by not spending a few pounds, you could end up losing thousands.