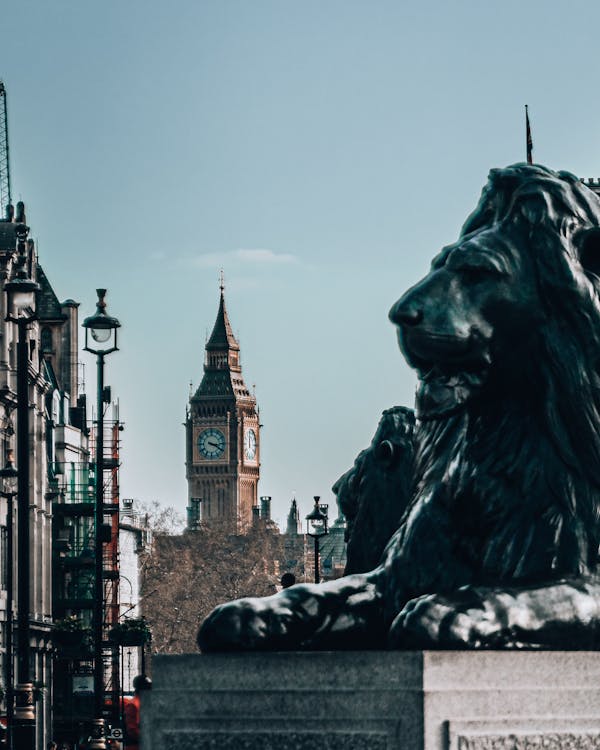 Photo by Ben Kirby – Big Ben in London
If you are looking to book a holiday this summer then Europe with its 50 countries to choose from should be your destination.
Its size is a fifth bigger than the United States, measuring 10.2 million km, with a total population of 743.5 million people.
France is the largest country in Europe excluding Ukraine, which is currently at war with Russia, following its full-scale invasion. Malta is the smallest country in Europe, where you can walk along its coastline in just over a day.
The most visited by tourists is France, 84.9m, due to its gastronomic delights, wine regions and its romantic capital Paris. The French Riviera which includes Nice, St Tropez and Cannes, is the playground of the rich.
It is followed by Spain, 82.7m and Italy, 62.1m tourists. Spain is popular for its landscapes, sunsets, cities and towns. Think of Madrid, Barcelona and Bilbao to whet your appetite. Paella is not my favourite dish as I don't like prawns, but it doesn't stop the rest of the family enjoying it.
Chill out in the land of the gladiators
Italy has its charm and its wonderful attitude to life. Chill out with a piece of pizza and wine, and then indulge in a tiramisu washed down with a strong coffee. As well as Rome with its Colosseum, where gladiators fought to the death with jeering crowds, there is the Trevi Fountain. You can throw in some coins for luck and don't forget the Spanish Steps, all 174 of them.
You can meet the Pope every Wednesday in Rome
Within the Italian capital is the Vatican, home to the Roman Catholic Church, where the Pope resides. There is a lot to explore at the Vatican, such as St Peter's Basilica, the Vatican Gardens, Vatican Museums and Sistine Chapel. If you want to see the Pope, the easiest way is to attend a Papal audience or Mass. The Papal Audience is held every Wednesday if the Pope is in Rome. The audience typically begins around 10 or 10:30 AM and lasts for an hour to an hour and a half.
In a nutshell, here are my seven reasons why you should visit Europe:
1. Europeans provide you some of the best food and wine in the world. You have wines from France, Italy, Spain, Germany, Portugal. The list is endless, and I've not even mentioned the Champagne. Food-wise you have top class Michelin star restaurants serving the best cuisine and service that can be offered. Then there are the cafes and street vendors offering well-known brands of beers, sandwiches and ice creams. Start off with a Belgian beer, then have a German hotdog, followed by an Italian spaghetti bolognaise and tiramisu. Be careful not to put too much weight on.
2. Enjoy a historical journey when you visit Europe. Visit Stonehenge, in Wiltshire, England, built 5,000 years ago. Mystery surrounds how these stones were raised without the use of a wheel. See the Colosseum where gladiators fought in Rome, Italy, and spend a romantic weekend visiting the magnificent Eiffel Tower in Paris, France. Another French gem is the Palace of Versailles, which from 1682 was the main residence of the French Court and government. Louis XIV moved not only the aristocracy to Versailles, but also the main body of administration. Admission to its gardens is free, except on Musical Fountains Show and Musical Gardens days.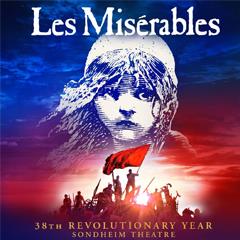 3. Nothing beats the beautiful landscapes of Europe. The Italian Amalfi coastline, Swiss Alps, the Cliffs of Moher in Ireland, Caucasus Mountains in Georgia, and Biarritz in France.
4. Culture is a must in Europe. There are thousands of museums, theatres and art galleries to marvel at. The Musée du Louvre has 380,000 objects and 35,000 works of art and counting. Look out for the infamous Mona Lisa. And add the Picasso Museum in Barcelona, Spain; and the Guggenheim Museum in Bilbao, Spain, on your itinerary. There are plenty of award-winning musicals and theatrical performances in London's West End to entertain you. Long-running shows include: The Mousetrap, Les Miserables and Phantom of the Opera.
5. Great place for shopping in all seasons. European capitals like Paris in France and Milan in Italy have some of the best fashionable clothes. Think of Dolce & Gabbana, Armani, Bottega Venetia, Moschino, Prada and Valentino and Versace to name but a few. If you like markets, you have everything from Covent Garden Market and Borough Market in London to El Rastro in Madrid, Spain. If it's a winter vacation check out the Christmas markets in Germany, Austria, Poland and Prague in Czechia.
6. Schengen Area means it's easy to get around Europe with a single passport stamp. European countries have great transport to get you around places quick. You can see museums, art galleries and other places just hopping on and off a bus, tram or underground train. I have done Downing Street, Trafalgar Square, Harrods and Buckingham Palace in London in less than a day.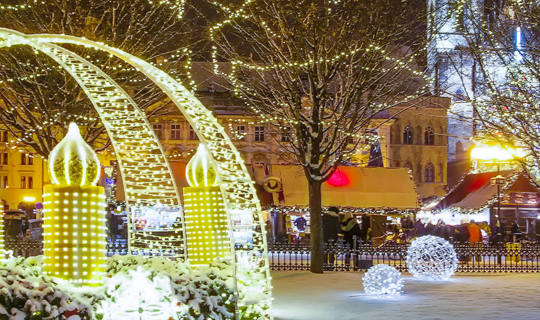 7. Europeans like to hold festivals throughout the year and celebrate everything. Glastonbury music festival in Somerset, England takes place in June and attracts some of the best bands in the world. The Sziget Festival in Budapest, Hungary, in August also attracts top musicians. Think of Arctic Monkeys, Kendrick Lamar, Muse and Rihanna. Dublin in Ireland is a great place for Valentine's Day.
This post contains affiliate links that I earn a small commission from at no cost to you.
Have a look at some of my articles on European destinations: Best place for a holiday has to be Paris