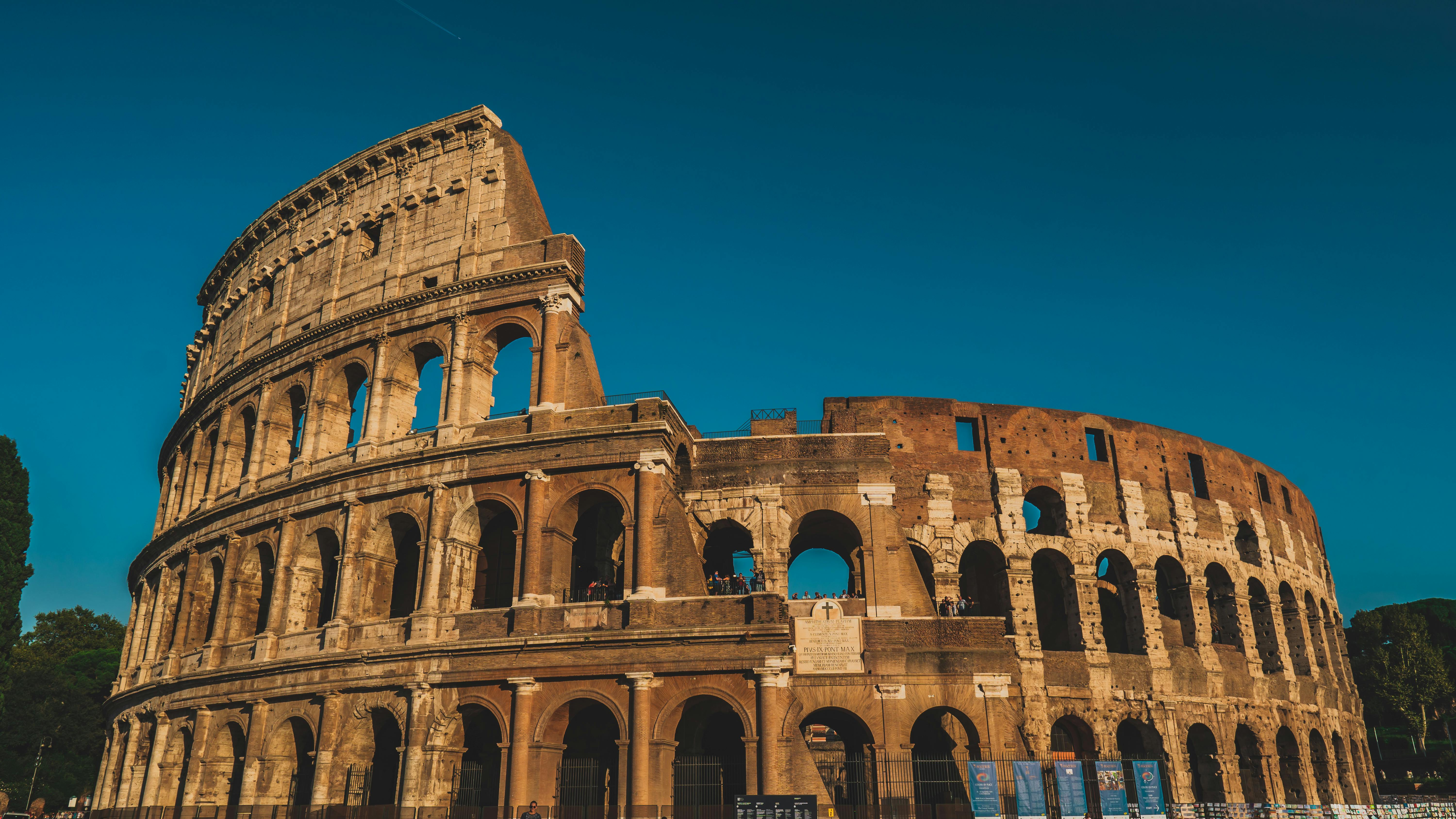 The Colosseum is the largest ancient amphitheatre ever built in the world today                                                                 Photo by Chait Goli
Picking the right holiday destination can be quite tricky. So what is it that you want when you visit a country? It's probably a beach, a place of historical importance, some good food and wine, not to mention a place where you can do your shopping once you have seen all the museums and art galleries. Here's three of my personal best.
Why Italy is my number one place to visit
They say Rome is timeless and bursting with incredible sites and it's my top tourist destination. Having been there I can vouch for that. I've put a few euros into the Trevi Fountain for luck, and had a great time. When I was there I wondered what it was like being a Gladiator doing the tour of the Colosseum and then marveled at the spectacular Vatican.
This post contains affiliate links that I earn a small commission from at no cost to you. 
Vatican's post office first class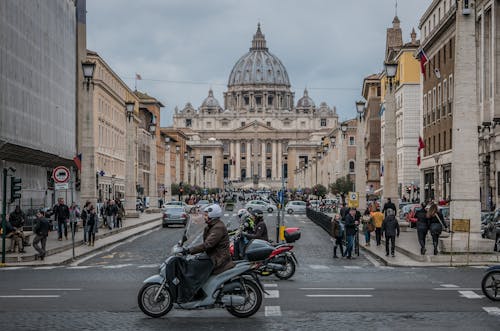 I even ventured into the Vatican's post office and bought some stamps of the Pope. If you are lucky, you may even see the great man on a Sunday from a balcony overlooking St Peter's Square, during the Easter season. When we went we saw Pope Francis in his pope mobile car which has a bulletproof  glass window and roof.
Say hello to the Pope
But to get a closer look at the Pope in St Peter's Square or the Nervi Auditorium, it's usually every Wednesday, at 10.30 am. Tickets are officially free, but are only available by faxing the Vatican offices. If you try and get too close to the Pope like I did, you may face the wrath of the Swiss Guards who are there to protect him. They are known to be called the 'smallest army in the world' and are are there as escorts and form part of the Pope's security.
Spanish steps to be followed by vino
I like exploring, so always wear a good pair of boots that can deal with cobbled streets. If it's a hot day you can buy yourself  a multi-flavored ice cream with flavors ranging from pistacchio to almond.
I said a prayer or two in some of its beautiful churches, and finished off the day with a tasty pizza and tiramisu for afters. Hey, did I forget the Spanish Steps? Do the steep slope of 135 steps before you have your second glass of wine. If you are a romantic at heart like me, give Italy a go. 
Time for a bit of shopping?
Before you go home, make time for a bit of shopping. We spent a day visiting Monti. This is one of the few neighborhoods that still has a locals' feel to it, and you can always grab a bargain. When we went my wife found herself a nice leather handbag. The narrow streets are lined with bijou jewelers, studio storefronts of independent, up-and-coming fashion designers and resale shops.
Problems with visiting Rome are a few
There are a couple of concerns about visiting Rome which I would like to highlight. One is that being a popular destination, you will encounter many crowds, particularly at the popular destinations like the Vatican and Coloseum. When we were there I nearly got my wallet stolen while holding on a handrail on the bus. Luckily a lovely Italian lady made me aware that a group of thieves were trying to delve into my pockets when I was least expecting it.
Don't get ripped off and watch your belongs disappear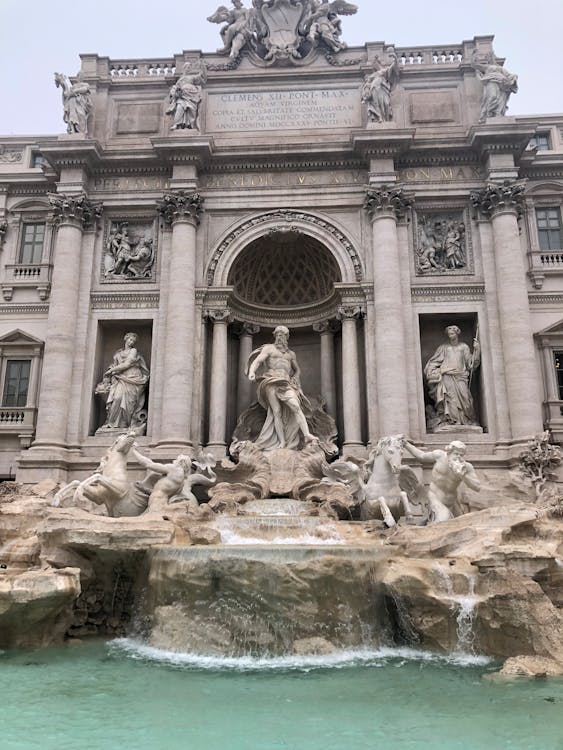 Unfortunately for us, while we were at Rome's Fiumicino (Leonardo da Vinci) Airport, our British Airways flight was delayed by two hours. When I nodded off, one of my bags was stolen with my holiday photographs. Also, like in Paris, you will find by the main tourist attractions lots of people pestering you to buy lots of cheap souvenirs and flowers for your partner.
So good they named it twice
Everything in America is big, from its hamburgers to its skyscrapers and sidewalks. New York has to be on anyone's holiday destinations. I wouldn't say I would want to live there, but to visit, definitely a yes. Manhattan is my favorite part of New York, particularly the Empire State Building, which is 1,250 feet (380 metres) if you include the building's clocks, spire and antenna.
In films it has been climbed by King Kong (ape like creature) and Hollywood has sealed it with a kiss on a few occasions. Having been up it, it's worth seeing it during the day and night for both effects.
Blaming it all on the nights on Broadway
On my first trip to the US many moons ago I went to New York's Radio City where I saw a great program of song and dance at a very reasonable price. During my last outing I made it a priority to see a play on Broadway and enjoyed a spectacular production of Mary Poppins.
It's worth seeing a theatrical production while you are there – you will not be disappointed – and it may be something you missed in London – or something making it's way to London. Broadway always reminds me of the Bee Gees song Nights on Broadway.
Maybe a bit of time for shopping?
If you like shopping, go to my favorite store which is Macy's Herald Square, in 151 West 34th Street, NY 10001, and you won't be disappointed. I went in their empty handed and came out with two bags of shopping.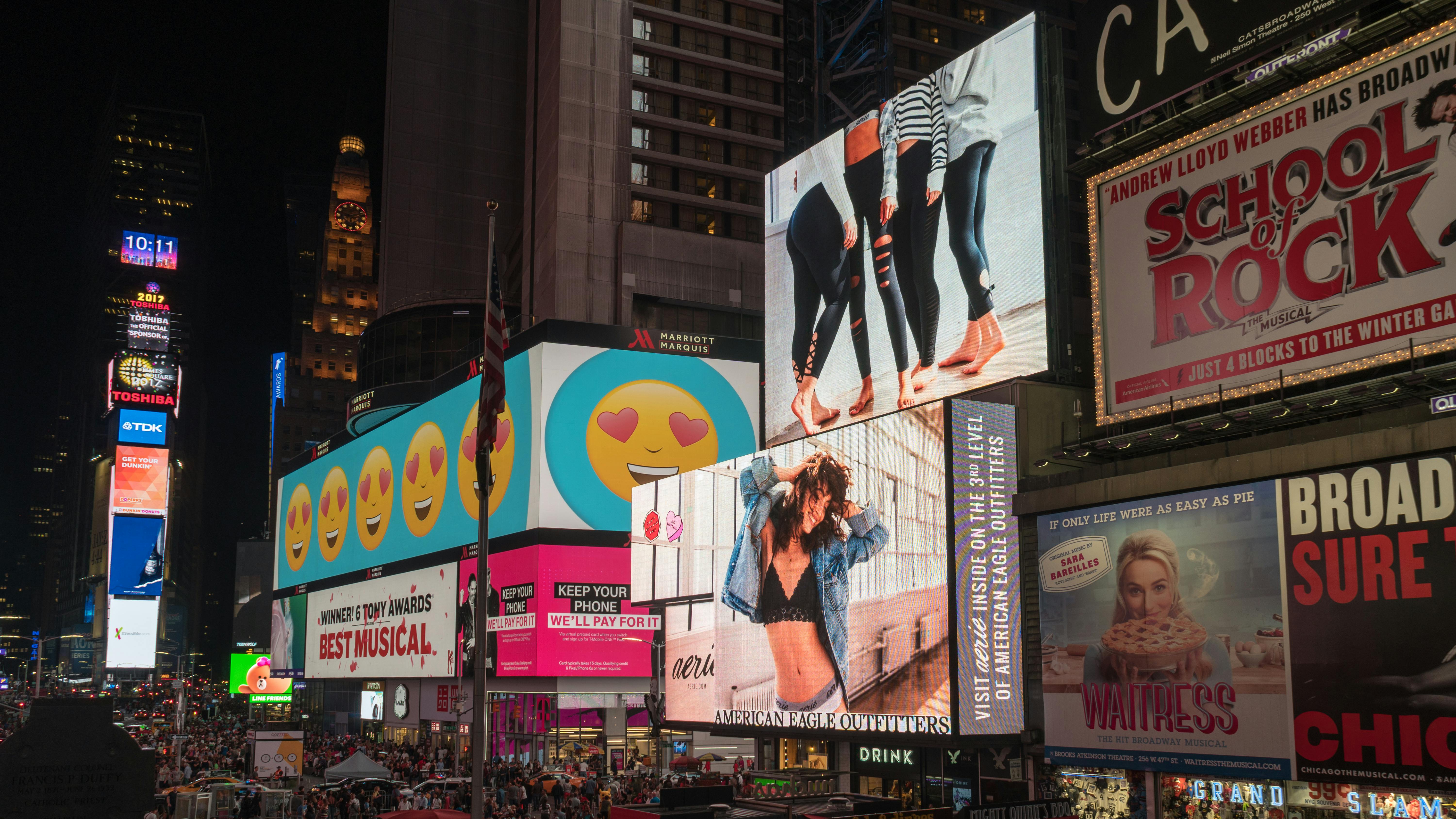 Food in big portions in the  Big Apple
If you like eating out and don't mind putting on a few pounds, check out as may eateries as you can. You will not be disappointed. There might still be a few eat as much as you like places, but you may have to get past some very large people to get in.
A few things I didn't like about New York City
Like all destinations, New York is super busy and never sleeps. If you've ever watch American cop shows, you may get the feeling that you are in one. There's the constant sound of police sirens, tramps wandering around,  the occasional smell of sewers and plenty of graffiti on trains and buildings.
The true price is not always on the tin
In shops it can be a bit irritating when you want to buy something. It may cost you 20 dollars but if that's all you got in your pocket, don't bother. Once they add all the federal and state taxes, it may cost a helluva lot more. Also, I was shocked to find out while in Miami that you don't have to hand in your gun when you spend a night in a hotel. Having breakfast I made sure I smiled at everyone and was extra polite.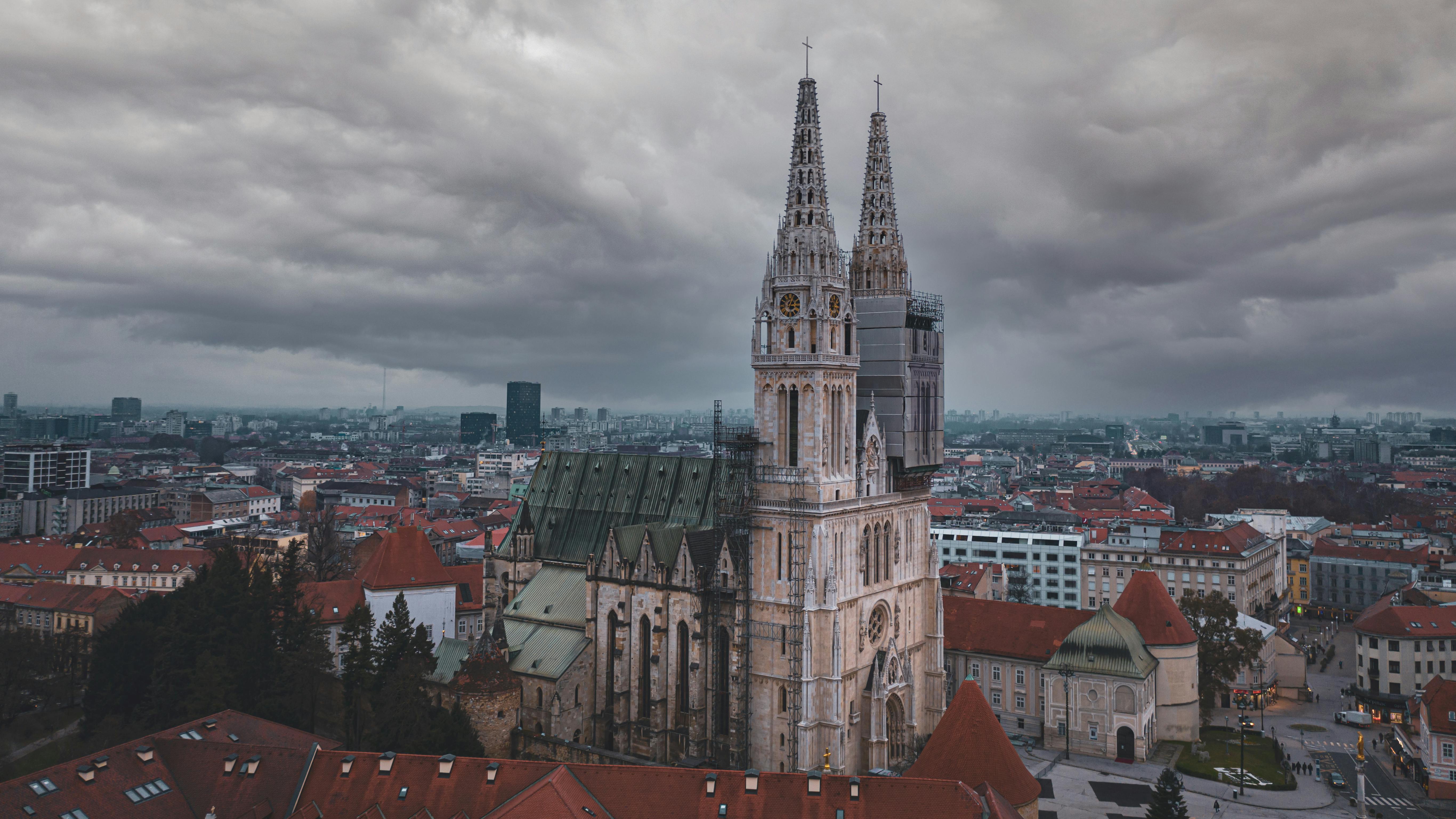 Zagreb is a great place to avoid the big crowds
If you want to lose yourself then Zagreb, the capital city of Croatia, with its population of just over 800,000 people, is a great place. I've been there a couple of times and have found the people friendly and helpful.
The city is split into two parts, Gornji Grad (Upper Town) and Donji Grad, you've guessed it, Lower Town. The first has a medieval feel to it and has many historical  buildings including religious monuments and churches, the other has green parks and museums.
Cheap and cheerful is wonderful Croatia
Having relatives in Croatia and living in Zagreb we spent most of our time eating out, and compared to most places, it was good value for money.
Prices of basic foods are much lower than the United States, paying 1.47 times less for your shopping in the capital than you would in the US. The average accommodation cost in Zagreb ranges from: 26 USD (186 HRK) in hostel to 66 USD (475 HRK) in 3 star hotel.
You can do this capital on foot if you have time
The great thing about Zagreb is that it is not as crowded as the other two holiday locations and you can explore most of it on foot. Among popular attractions I have visited include: The Cathedral of the Assumption of the Blessed Virgin Mary (Katedrala Marijina Uznesenja). Reconstructed a few times since the 13th century, its twin spires are truly majestic in the setting sun and there are many religious artefacts to be found inside.
Day of the Dead in Croatia
I'm not one for cemeteries, but Mirogoj in Zagreb's centre, has heavenly arcades and Church of Christ the King is truly impressive to see as well as the thousands of candles left by visitors on November 1, which is the Croatian Day of the Dead. Mirogoj is reputedly one of the top 10 cemeteries in Europe. How weird is that?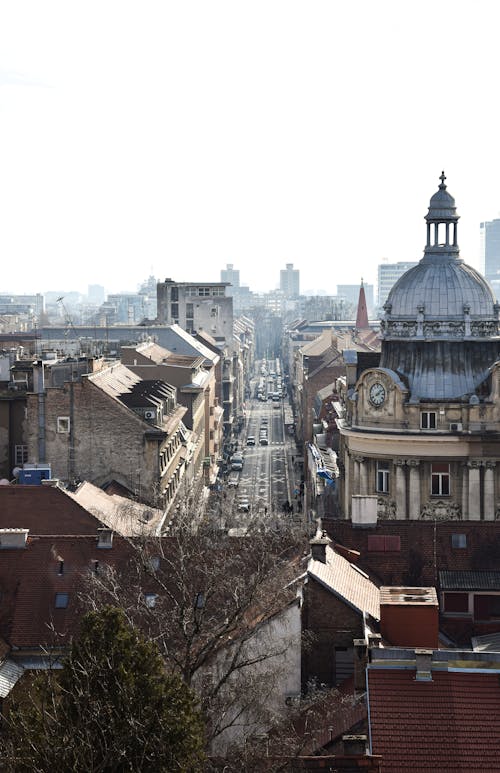 Ride on a tram – a real treat
The city has a great public transport system of trams, buses and trains and a good option for multiple day travel is to buy the Zagreb Card which offers unlimited travel, discounts on museums and reduced prices on many other establishments including numerous restaurants.
It can be bought at any of Zagreb's Tourist Information Centres and also the majority of hostels too and is valid for 72 hours. I would definitely recommend a tram ride and crime levels are low which is a big plus.
Pollution is a problem
Bad things about Zagreb are that it has a reputation for being a polluted city. It ranks 51 out of all countries worldwide. Also, there's not as much to see compared to the other two holiday destinations unless you venture out to Dubrovnik, Split and other Croatian cities. You could quite easily do Zagreb in three days.
Tell me if you agree with my three of the best
In conclusion it's worth seeing all three countries. By the time you have done the first two, you may be out of pocket, so a cheap holiday in Croatia's capital Zagreb might just be what you need to cap it all off. However, wherever you go, remember to take out some travel insurance for those unexpected accidents, missed flights, lost baggage and hospital bills which may not be cheap. Get out there and come back and let me know. I am always interested in feedback which can enhance this article.