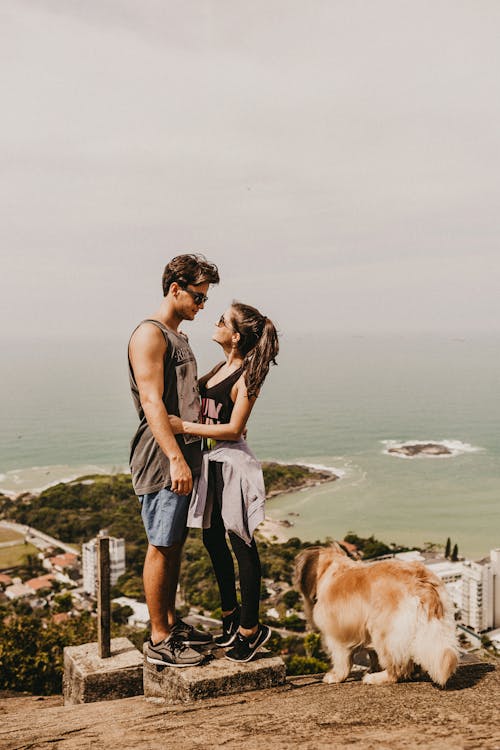 When you go on holiday sunglasses are a must-have accessory. Not only do you want to feel good, but you also want to look good. And a nice pair of shades also need to offer you the best eye protection possible.
Before you start considering the size, style and colour of your glasses, UV protection should be top of your list.
Whether your glasses are glass or plastic, you need sunglasses that have 100% UV blocking or 400nm, which means the same. If you want extra protection, go for wraparounds or oversized shades. Wearing a hat also helps.
Your glasses need to block out the light
Your glasses also need to block out the visible light by at least 75%. If you stand in front of a mirror and you can see your eyes through the lenses, your shades are not dark enough.
Consider polarised sunglasses, which cut out the reflected glare when you are walking or near water. They give you a clearer vision and help you avoid eye strain.
If you are looking for scratch-resistant shades, don't go for glass or plastic. Polycarbonate lenses are what you need.
I wear prescription glasses which are photochromic. This means they go dark and light depending on when it's sunny or dull. Sometimes the UV hides behind the clouds so the glasses still stay dark.
Color is quite important – not just for your mood, but best for cutting out the glare
The colour of your glasses are also quite important. For everyday use I wear dark or amber shades, which are the best in cutting out glare.
Different colours work for different situations. Blue shades are good for fishing, hunting, outdoor and snow conditions. Yellow and orange are best in hazy and foggy weather conditions. So effectively, you are spoilt for choice.
Your next step is to make sure your glasses match your face. Faces come in all sorts of shape from round to oval, heart to diamond. You may also want them attached to a chain so that you don't lose them.
Remember that cost shouldn't be a major factor when buying shades. Your eye protection comes first. And don't always think that the most expensive ones protect your eyes the best.
Whatever takes your fancy and you choose to buy, I will earn a small commission, which will not affect your price.
My top three sunglasses FOR MEN AND WOMEN
FEATURES
These shades come with a durable ultra light metal alloy frame, which brings with it an excellent and comfortable wearing experience. The sunglasses offer you 100% protection against harmful UVA/UVB rays.
The glasses have a popular retro advantage with distinctive design details. They cover your eyes blocking the sun at all angles, while offering a high level of clarity, comfort and protection.
They are a perfect choice for outdoor activities such as walking, driving, fishing, shopping, cycling, travelling, taking photos and so on. They are a perfect gift for your family and friends.
PROS
Wasn't sure about these shades when I ordered them. Wish I'd have bought two pairs now! They were definitely worth the wait and were different from what you would expect to buy on the High Street. They look classy, quality and expensive. They offered me the right level of protection and were cool to wear among friends.
CONS
My glasses were perfect and they were so pretty. My only complaint was that when they arrived they had a strange smell coming off of them and I had to clean them twice for the smell to go. The sunglasses are a nice shape and they are solid made, but according to one Amazon reviewer who tested them said they were not polarised.
These shades tick all the boxes and are great for both sexes. They are not prohibitively expensive and offer protection from all angles. They are a perfect choice for those engaged in many outdoor activities.
.
FEATURES
The shades are made from TR90, and are considered the best nylon in the world for eyewear frames, providing more flexibility and resistance.
They have a double action hinge for a better grip at every turn, and their lenses come with UV 400 protection. The wider design of the earpiece provides for better ergonomics and comfort.
They're super comfortable, polarized, and a perfect fit, even for someone with a round face. Being reasonably priced, many people actually prefer these Hawkers sunglasses to Ray-Bans now.
The sunglasses are produced by manufacturers in Italy, Spain and China.
PROS
They are incredible super value for money compared to similar designs and brands. They  are stylish, sturdy, have a good tint, and fit on your face far more easier than other makes. They offer you 100% UV protection. What could you ask for?

CONS
There are a lot of fake Hawkers around so be careful. There are many Amazon reviews where people have not bought the genuine article and found that the shades are flimsy and in many cases break. The only downside? They could do with a nicer case than the little cloth bag they come with but for this price, what do you expect?
CONCLUSION
For the quality and design, these shades come at a very affordable price and beat their competition  hands down. Their stylish design makes you want to wear them, and they are comfortable to put on. With high-tech frames, that makes them much sought after for their durability.
This is a top notch brand pair of women's sunglasses, size 53 millimetres, and which come in Rose Gold. Includes a protective case. Price is reflected in the brand.
PROS