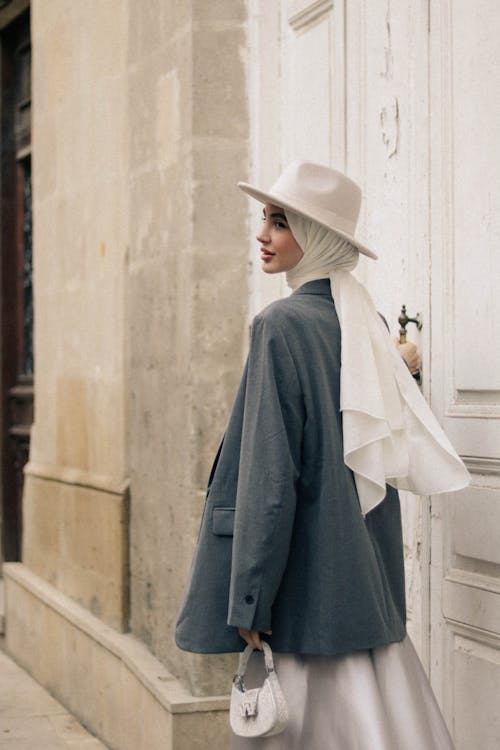 When you are travelling the first thing that you may be asked for at the airport is 'Can I see your passport? Have you got a boarding pass?'
That's when you start fumbling through your pockets, trying to remember where you put the stuff, praying that you have not left it on your dining table at home.
That's when you realise the importance of a travel wallet – that one item that can hold all those important things that you will need on your journey.
And here is the short list:
Passport, boarding pass, travel insurance

Debit/credit cards

Currencies, cash and banknotes

Hotel keys
Having a travel wallet means everything is in one place and easy to find. You can also hide it somewhere so that pickpockets don't get their hands on it. 
For added security, some travel wallets have RFID (Radio Frequency Identification) technology which stops hackers from accessing details from your debit/credit card through your wallet. Once you reach London, Paris, New York, or wherever you are going, you will need to pay your taxi driver, so out comes the travel wallet, then you can place all its important contents in the safe of your hotel room when you arrive.
Is this a wallet that meets all your needs?
If you are looking to buy a travel wallet, there are a whole host of things that you may wish to consider. The size, you may want it to be made of leather so that it is long-lasting, or water-resistant? And does it have the right number of slots for your debit and credit cards?
If you don't want to slip your travel wallet into the inside pocket of your jacket, you may consider other options such as a money belt, neck wallet, a shoulder holster travel wallet, underwear wallet or even a bra wallet!
Whatever takes your fancy and you choose to buy, I will earn a small commission, which will not affect your price.
Three of my best travel wallets:
1. GAEKEAO Woman's wallet with RFID – extra security
2. Secure neck wallet and passport holder – for documents and other accessories 
3. Willwell Sport Money Belt Passport Holder – pocket your phone
FEATURES
The best feature of this travel wallet is that all credit and debit cards in this wallet get RFID protection, which means your cards can't get scammed by thieves. The wallet has six slots for your cards and the slim leather wallet's size is: 4.13″ x 3.54″ x 0.79″ (10.5 x 9 x 2 cm). This fits perfectly into your pocket or handbag.
The bifold design means there is also space in the wallet for one ID window, one cash slot and one zipper pocket.
Effectively this travel wallet is the perfect birthday, anniversary, graduation, and Christmas gift. It's an Amazon Choice and is only £12.99.
PROS
This travel wallet comes in many colors, and apart from ticking all the boxes on RFID protection and durability, it is easy to put away in your pocket or handbag. It looks classy and attractive, and would make a perfect gift.
CONS
Some customers consider the travel wallet a bit flimsy, which has scoffed some of their cards. Apart from that no other real complaints.
CONCLUSION
This product has had so many positive reviews that it has been made an Amazon Choice. Not only is it worth buying for any future travel plans, but it would make an ideal birthday or anniversary present. It comes in a great color range and is worth every penny.
FEATURES
This travel wallet doesn't pull any punches when it comes to quality. Unlike other cheap wallets, this one is made with durable fabrics, has double-stitch threading, and includes YKK zippers, which are reputedly the best on the market.
This wallet has been designed with RFID in mind, a slotted credit card holder and a non-mesh compartment divider for organising things you can take in and out in a hurry.
The travel wallet for women and men is breathable, lightweight and slim and can be invisibly tucked beneath your clothes. It has adjustable straps – not plastic – which are comfortable to wear. A Scan Shield Radio Frequency Shield Lining is included which keeps it safe from electronic thieves.
The company is also paired up with Return Me, the world's leading lost and found company. They include two global recovery stickers which you put on your valuables. They have an 80% success rate in recovering your items. Any problems with the product, they are ready to help.
PROS
I have had a few of different purses like this which I have tested while travelling. This one hides easily under a vest or shirt and is very strong. In my opinion, it outperforms others that I have tried. i
t is also very strong but slim. It holds up to the heat as I gave one to a friend in Jamaica. A perfect gift. It has multiple pockets for your valuables. The built-in RFID blocking is an added bonus. 
CONS
For me I found it impossible to activate the recovery service. Better products are available at a lower price.
CONCLUSION
There's no such thing as a perfect travel purse but this one comes remarkably close. It's durable, not too expensive and can pack quite a few things and still look slim. Would see it as a strong contender for my Christmas shopping list.
FEATURES
There are three secure pouches. One large pocket at the back that can hold your phones, passports, and wallet. Two pouches at the front. One that is exactly the right size for your credit cards and  cash, and the other that is perfectly suited for your keys.
This separation of pockets makes it much easier to quickly access all you need at a moment's notice so as not to blow your cover. Fits iPhone6s, iPhone7, Iphone8, Iphone8 Plus, Iphone X, GalaxyS7, S8 and much more.
This premium quality money belt has been designed to be ultra-lightweight, slim, sleek and comfortable, with RFID safeguard protection. One-size fits all, the belt is fully adjustable.
This flexible money belt is made from 420D water resistant Ripstop Nylon, with high-quality smooth zippers, extra reinforced stitching, and with a breathable skin friendly moisture absorbing rear mesh to prevent uncomfortable heat and moisture. Apart from travel, you can take it to concerts and sports events – in crowded places and even for a run.
PROS
Very secure and comfortable to wear, plus looks stylish too. Great product  when travelling. The ease of use when fitted over the shoulder is amazing with the zippers very conveniently located. Brought it for my daughter, as she was going abroad and is very lackadaisy. She could easy fit her passport, phone and £2,600. She is a big girl, but it had plenty of length to fit her and even bigger people. Great quality and arrived next day. Useful for keys and cash.
CONS
A good little bum bag, comfortable to wear if you don't put a lot of weight in it. The elasticated belt makes it sag, so hangs below the waist. I used it to put money in for a car boot sale. Would be a whole lot better with a rigid adjustable belt.  It's okay for carrying notes but not good for a decent amount of coins as the smaller pockets are too fiddley and the elasticated waistband is too flimsy to hold much weight. I'll use it for carrying notes on holiday or something.
CONCLUSION
If you like wearing a money belt then this is your thing. It appears to fit all sizes, unless you are super slim. It's there and under your nose.