My top three bucket list holidays have to be Egypt, a rail trip along The Rockies in Canada and the culinary delights of Portugal.
Shrouded in mystery and intrigue and home to some of the world's most famous historical treasures, Egypt guided holidays are on most people's must-to-do lists. It certainly is on mine!

Walk along the Valley of the Kings
On my trip to EGYPT I would explore the ancient wonders of the Pyramids at Giza, the temples of Karnak and the excavated tombs found in Luxor's haunting Valley of the Kings.
I would then descend into many of the tombs and gaze in disbelief at the near-perfect condition of some of the paintings and hieroglyphics which adorn the walls of these underground treasure troves.
Tombs, mummies and big statues
In the Egyptian Museum in Cairo they say you can marvel at the riches discovered inside the tomb of Tutankhamun, the boy king who died in his late teens and remained at rest for more than 3,300 years before he was discovered. There are also thousands of other ancient artefacts to see, mummies, sarcophagi, sculptures, household items and grand statues.
Panoramic view of the River Nile – longest in the world
Many people who go to Egypt take a panoramic cruise on the River Nile, which flows through nine countries and is the longest river in the world. That would be on my list of things to explore. Also, to see the stunning natural scenery of the Sinai Peninsula and vast expanses of desert which are home to the nomadic Bedouin tribes.
Egypt is very much a developing country, so is dependent on tourists. And from people I have spoken to who have been there, they do especially love Americans, which is a bonus if you are one. I am a Londoner, so when I go I will have to put on my best American accent. As I've got relatives in New Jersey, it will have to be Neeew Jerssssy. Did I get that right?
PORTUGAL has many iconic monuments and wonderful experiences to enjoy. One of the first things I'd want to see is the Duoro Valley home of the Port Wine vineyards which offers spectacular views across terraces of grape vines. Then there is the historic city of Porto and neighbouring Vila Nova de Gaia. I might even take a stroll across the Dom Luis bridge. It is a double-deck arch bridge and regarded as the longest of its type in the world.
Tasting the 'bacalhau' famous salted codfish
I've heard there is a dessert called Pastel de Nata, a custard tart which is a famous culinary delight in Portugal. I would also like to taste the 'bacalhau' (salted codfish) cooked in different ways and dried in the Mediterranean sun. It is said that there are 365 recipes for 'bacalhau.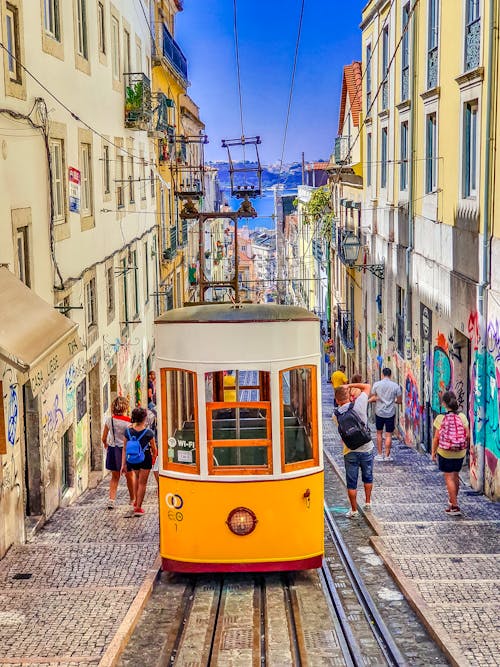 The Rockies by train in CANADA will give me the chance to admire a host of country's most mesmerising sights and to take two thrilling journeys by both rail and sea. I would begin my explorations in the awe-inspiring Banff National Park, home to snow-capped peaks, sparkling lakes and impressive wildlife.
The sublime Kicking Horse Pass
Then discover Lake Louise, often described as one of the most beautiful places in Canada. Vancouver is next, via a two-day journey aboard the iconic Rocky Mountaineer train. I would then take in the sublime views of Kicking Horse Pass and through the dramatic canyons of the Fraser River.
Spectacular seven-day Alaskan cruise
Once I had soaked up  the stunning setting of Vancouver, the next leg of my journey would be a spectacular seven-night Alaskan cruise. By sailing along this scenic coastal landscape, I would watch out for wildlife from the deck including whales, eagles, seals and grizzly bears. Step ashore in Alaska's capital, Juneau, and in Skagway, a lively relic of the Klondike Gold Rush.
My journey of my top three bucket list places would be at an end.
As an affiliate, I earn a small commission from any purchases which does not affect you.