TOP NOTCH: The 7-star Burj Al Arab Hotel in Dubai is the most expensive in the world – one night costs about $24,000 – the sail-like design has spectacular views from its helipad 
WHEN people consider booking into a hotel, they often look at the star rating to see if they can get a good hotel at a fair price. In the old days it used to be quite easy, as a two-star hotel meant a breakfast buffet and clean towels, a five-star offered round-the-clock room service and a swimming pool. These days it's not as clear-cut.
What might be viewed as a three-star hotel by one comparison website could get a four-star rating with another.
Rankings come in stars, hearts and diamonds
It might not even be stars, but hearts, which travel company Thomas Cook give out. Whether it is stars, hearts or even diamonds, the preferred option for Americans in their rating system, it all comes down to one thing – are you getting value for money?
In the UK, the star rating system is used, and is carried out by the Automobile Association (AA),  in conjunction with Visit Britain, Visit Wales and Visit Scotland. Using common standards, these organisations carry out an annual overnight inspection for a fee and then give the hotel accreditation. As one would expect, the higher the star rating, the more attractive the hotel becomes.
A bedroom in Hotel Lev in Ljubljana, capital of Slovenia has four stars (see right)
Here's what you would expect to get in a hotel – from one to a five-star rating.
One star* – Open seven days a week; five bedrooms with en suite; access to guest; reception space; licensed bar; 7-day a week restaurant breakfast/5-days a week evening meals.
Two stars** – As above and: better standards of maintenance, hospitality and cleanliness.
Three stars*** – As above and: every bedrooms en suite; key access all times; without a key access from 7am to 11pm; WiFi in public areas; telephone; dinner six evenings a week, snacks on seventh evening; room service for drinks/snacks, daytime and evening.
Four stars**** – As above and: staff  on duty 24-hours; day/night room service with breakfast/dinner; en-suite bathrooms/thermostatic showers;  extras such as afternoon tea; luggage assistance and meals at lunchtime; restaurant open to residents/non-residents for breakfast/dinner every day; higher staffing levels;  bedroom Wi-fi.
Five stars***** – As above and: restaurant open every day for all meals; service and customer care proactive; receptionists multilingual; open 24/7; spa, business centre, second dining area, and permanent luxury suite; concierge to bedroom; valet parking; baths in most bathrooms.
In case you are wondering about the 7-star rating for the Burj Al Arab Hotel in Dubai, United Arab Emirates (UAE), officially such a ranking does not exist. It is believed that a journalist who attended the opening of the hotel in December 1999, believed that a five-star ranking would not do it justice, decided to give it this ranking.
Sometimes you just want the basics in a good location that doesn't cost you an arm or a leg. Aparthotel in Stratford, East London, is just one example, of well serviced rooms within spitting distance of the O2 and Canary Wharf.
The Fairmont Chateau in Lake Louise, British Columbia, Canada, is rated as a five-star hotel. Having spent a night there, I would agree with its ranking Photo courtesy of all.acor.com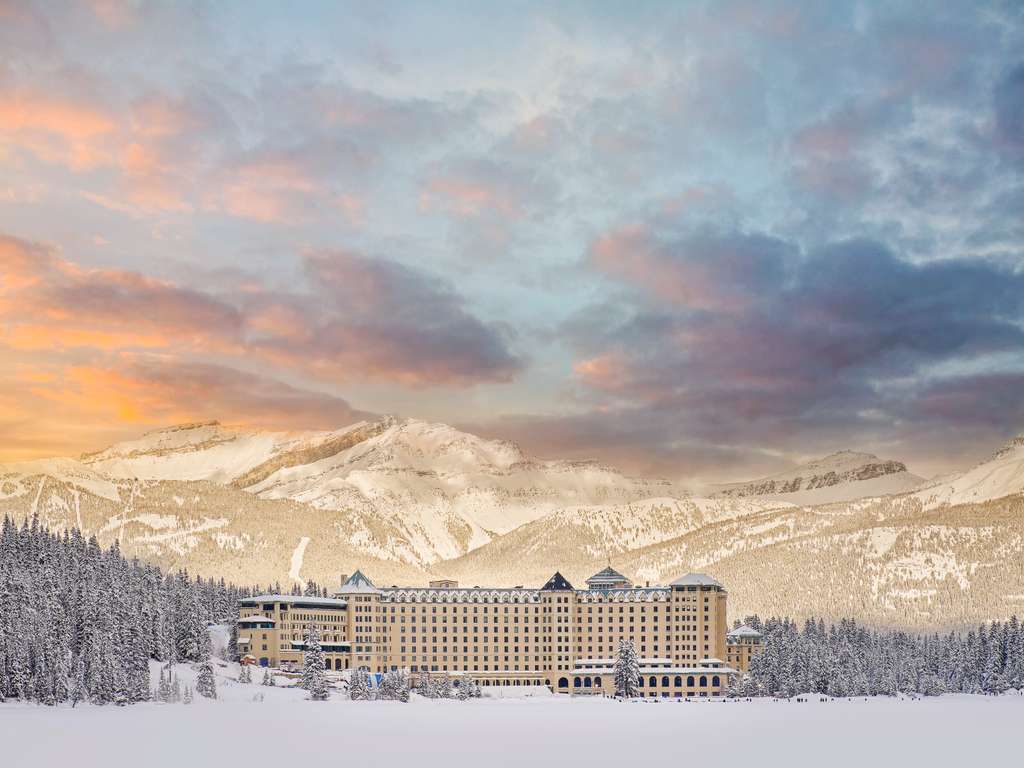 European countries offer a similar system to Britain but they call it Hotelstars. In the US more than half of its hotels are ranked according to diamonds, and the ratings are carried out by the American Automobile Association.
Five diamonds
The five-diamond hotels look for among other things 'ultimate luxury'. Various travel companies offer star ratings to hotels which they advertise based on reports from their managers who have stayed there, customer questionnaires and independent reviews.
Forbes Travel Guide in the 1950s started rating hotels and then it took off. These days it is worth checking out who has given your hotel a rating. Some argue that star ratings should be taken with a pinch of salt.
Let us know about the the hotels you have stayed in. Did they merit the stars they were given? We always value your feedback.