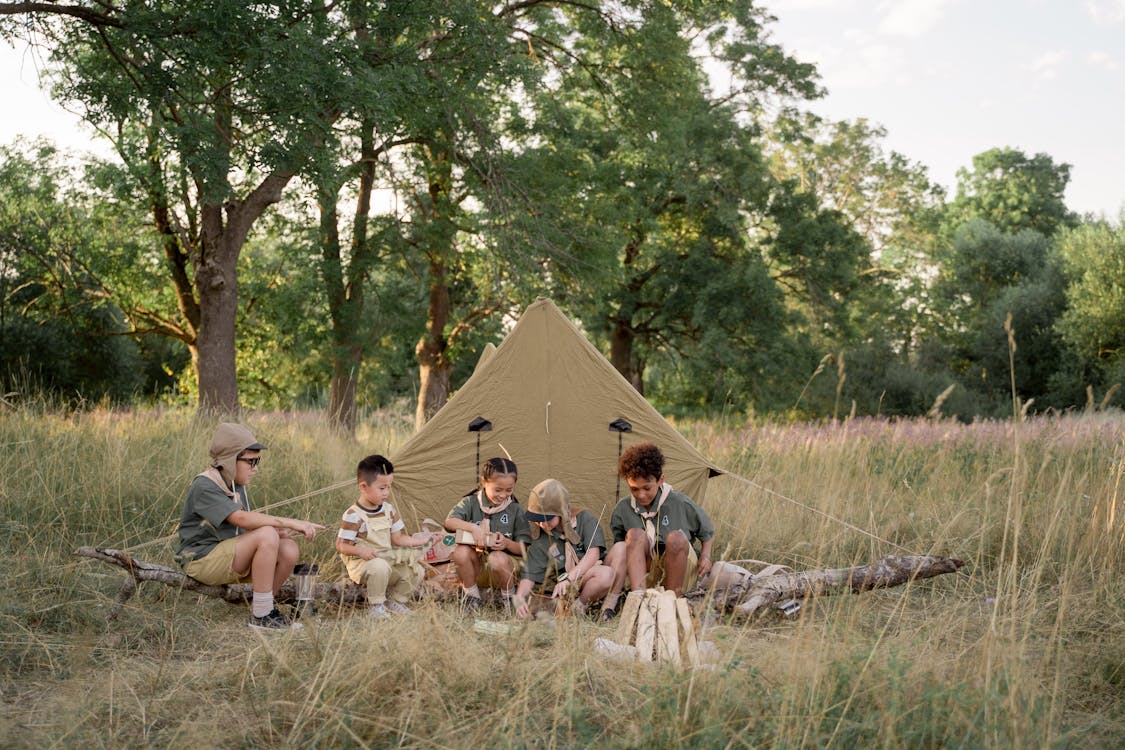 There are over 54 million Scouts worldwide, with 173 national organizations governed by the World Organization of the Scout Movement (WOSM).
Getting ready for that big day when you join them and have to go to Camp can be a bit of an ordeal. But if you are prepared, then it shouldn't be such a problem. You may be asked to wear your uniform when you arrive. Have you got one? 
Getting your rucksack and a few extra bags ready with all of things you need to take early can literally take a load off your shoulders. In this article we provide you with a checklist of what you need to take to scout camp. Remember that items may slightly change due to seasonal or varying activities.
Getting a rucksack with lots of pockets helps a lot
Before you start packing you will need a rucksack. The 45-65 litre backpack is favoured by the Duke of Edinburgh and scout expeditions.
Depending on your age and requirements, some people may opt for a bigger backpack, 65-85 litres size.
These packs have a big enough capacity to carry everything you need to stay self-sufficient for days.
Multiple pockets allow you to separate your equipment for better access. Putting a bin liner inside the backpack is also a good tip to make it more waterproof.
When packing your rucksack, bulky items need to be near the bottom, and heavier items nearer the top. T
his will make the rucksack easier to carry, especially over longer distances, as it distributes the weight on your hips. Spread the weight evenly on each side to make sure the bag helps to keep you upright while walking.
What to put inside your backpack
Uniform (unless wearing it) with neckerchief, long trousers, boots or shoes.
Warm beaver scout hat  in cold weather and sun hat in the summer
Waterproof jacket and trousers

Long trousers, jogging bottoms and shorts – khaki or olive green is preferred by scout leaders

Hoodies and jumpers

Shirts and T-shirts

Walking shoes and trainers

Pyjamas

Underwear

Socks

Towel

Toiletries (shampoo, soap, toothbrush and paste, comb)

Lightweight unbreakable water bottle with a secure lid for drinking lots of fluids
Plastic plate, bowl and mug, cutlery cutlery and tea towel in a bag
Torches with long-lasting new batteries and spares

Sun cream, insect repellent

Day sack (small 15litre)

Bag for dirty washing

Folding penknife (no fixed blades)

Folding chair or stool

Prescribed medicine

Spending money (parental discretion) in wallet
The number of T-shirts and other clothing that you take depends on the length of time you will be away.
In addition to the backpack, a large holdall, and a day sack (c. 15litre) will be useful. If you are bringing a foam or inflating roll mat, that can be secured to the outside of your bag. You may need to bring a sleeping bag with travel pillow and a blanket if it is cold.
Whatever takes your fancy and you choose to buy, I will earn a small commission, which will not affect your price.
American scout's essentials
Scouts of America's "Scout Basic Essentials" are quite similar (map and compass, extra clothing, sun protection, first-aid kit, flashlight, matches and fire-starters, pocket knife, snacks for day trips (a sweet and salty mix of roasted peanuts, almonds, roasted cashews, raisins and chocolate chips), water bottle and rain gear.
Scout's values
When going out, remember that Scouts are guided by these values:
Integrity – We act with integrity; we are honest, trustworthy and loyal.
Respect – We have self-respect and respect for others.
Care – We support others and take care of the world in which we live.
Belief – We explore our faiths, beliefs and attitudes.
Co-operation – We make a positive difference; we co-operate with others and make friends.