If your hobby is bird watching then why don't you take it to another level and go on a bird watching holiday.
Globally, around three million international trips are dedicated to birdwatching every year.
Birdwatching tourism has been a rapidly growing market, with the largest share coming from Europe.
At least 20 per cent of European travellers that engage in wildlife tourism are interested in birdwatching activities as well.
So once you have made that decision to travel, you need to know what to pack. As well as the usual essentials, passport, ticket, cash, travel insurance, documents, there's a whole host of things that need to be added to your suitcase.
This post contains affiliate links that I earn a small commission from at no cost to you. 
The first that you need to park is clothes. To a degree that will depend on where you are going. Light clothes for warm and hot countries, heavier and warmer for the cold climate.
Add to that some waterproof clothing, which will be needed in both climates. A base layer top or trekking shirt is good for bird watching. If you are sitting down a lot, a fleece might be more appropriate.
Trekking trousers is what you need to keep dry and warm
Don't wear jeans as they can get be uncomfortable in wet weather. Trekking trousers is what you need. Thick socks will keep you warm, depends on how much walking you will be doing.
A waterproof shell jacket will keep you dry, a nice brim hat will protect you from the sun. A good pair of hiking boots is preferable, though you could also take a pair of wellies if it gets too muddy. Some people go for these black lightweight unisex trail shoes which are easier to pack.
Birds often associate white with danger so go for a grey shade
When buying clothing choose subdued shades of grey, brown, and green and completely avoid bright colors, especially white, which is a color birds most often associate with danger.
And now for the really important stuff – your birdwatching kit. Top of your list will be binoculars.
The choice depends really on what you are going to see. If you intend to stick to mainly woodland habitat then go for the 8×42, bigger field of view and brighter image, however if you are mainly watching across bodies of water then the extra magnification power of the 10×42 can be more useful.
This black pair of binoculars comes with a rubber casing which effectively makes it 15 per cent less heavier than other binoculars. You can pack it in you suitcase or hang it on your neck without it being a burden.
Notebook for those little details and lovely sketches
Many birders and field ornithologists like to take a notebook for sketching and for writing quick details. These can be expanded into a larger notebook at the end of the day.
If you have an iPhone or Android mobile, a good bird app to download is eBird. Not only is it free, but it is designed for bird enthusiasts of all levels.
You can easily record and share your bird sightings with the global eBird database. The app has a list of different birds from all over the world, and it can even give you feedback on rare sightings. It's easy to use and has quick entry tools, GPS location plotting, and downloadable bird packs.
The Audubon Bird Guide is also a free and complete field guide to more than 800 species of North American birds. Built for all experience levels, it will help you identify the birds around you, keep track of the birds you've seen, and get outside to find new birds near you.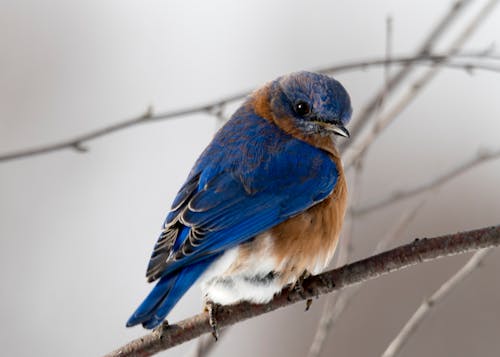 Free bird app comes in handy
Leading the field is a free app called BirdNET, which just recently launched an IOS version to go with a popular Android version that has more than a million users.
Never forget an insect repellent. The best insect repellents on the market that have been tried and tested are: EarthKind Stay Away® Mosquitoes Insect Repellent (20% picaridin); OFF!® FamilyCare Insect Repellent II (5% picaridin); and Natrapel Tick and Insect Repellent (20% picaridin). Picaridin repels insects, ticks and chiggers.
Sunscreen is all-important. If you are taking your kids bird watching, it's very important to teach them about sun safety and getting them into the habit of always wearing sunscreen while outdoors regardless of the season.
Sunscreen important when outdoors
Expert advice is to use a sunscreen with a Sun Protection Factor of at least 30. If you're outdoors longer than three hours it is good to reapply your sunscreen.
You might want to get yourself an alarm clock if you are not an early riser. As the saying goes, the early bird catches the worm, which is why many birders head outdoors at dawn.
Birds sleep at night and are hungry in the morning, so they have to go out and eat. Though you can bird watch at other times of day, the general advice is to avoid noon. Apparently noon is when birds are least active.
If you decide to stay at home, then cover your shed with this net so that the birds don't see you.