It is better to take more rather than less when you go on a long cruise holiday as you don't have to worry about luggage weighing you down. But the question still remains: 'What to take on a cruise ship?'
As you move from one destination to the next, whatever you have in your suitcase, you can unpack on the boat and take with you onshore. You won't be dragging along cobbled streets large suitcases like on a regular holiday abroad.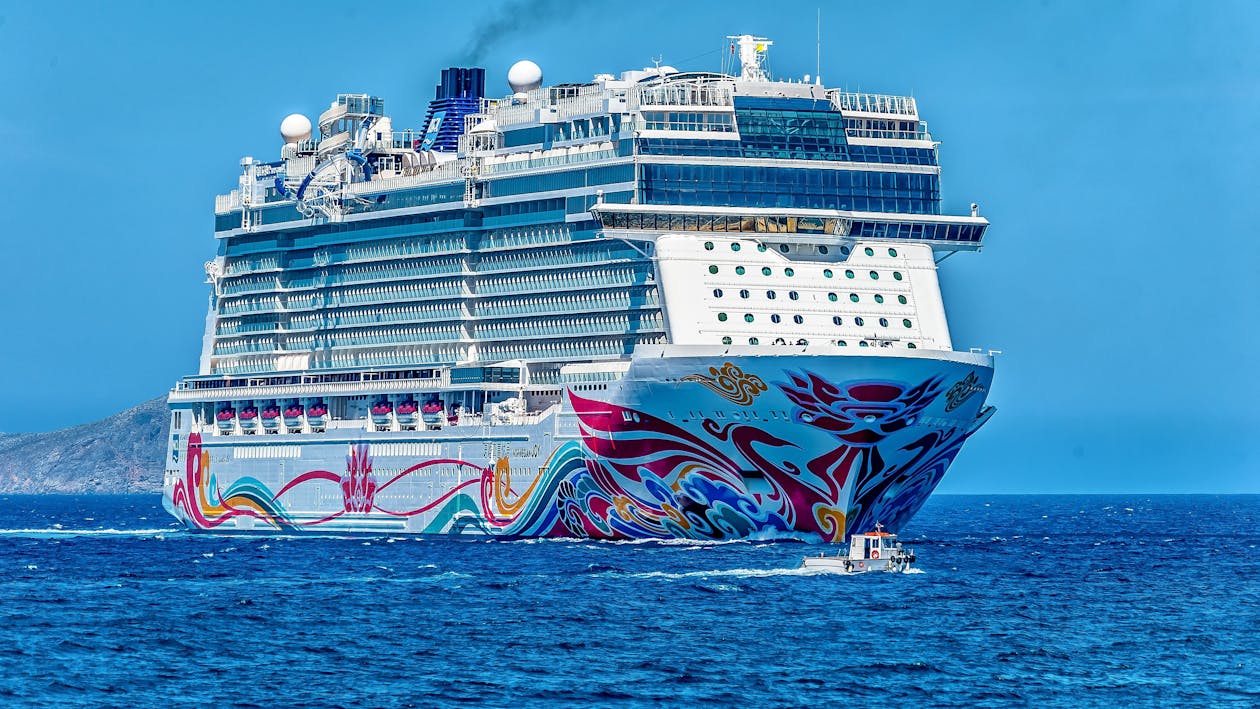 Light clothes and lots of layers
When it comes to clothing take something that you can wear more than once.
Light clothes where you can add layers to if the weather gets colder is a must.
This post contains affiliate links that I earn a small commission from at no cost to you. 
Good camera brings back good memories
What you take will inevitably depend on where you are going. A trip to Antarctica will need a good camera – not a mobile. Don't get any cheap camera as you will regret it. You want one which can capture wide landscapes, and you need lenses for long shots for those Northern Lights, if you veer towards Norway. For wildlife, a good pair of binoculars is also essential.
Sunburn possible in Antarctica believe it or not
Believe it or not, but suntan lotion is a requirement for Antarctica. Even though temperatures there may go down to zero, the sun does show its face quite strongly. You can get a lot of UV light exposure from the sun bouncing off the water. During summer months you can suffer sunburn if not protected. Waterproof gear is also advisable. This can also include gloves, a parka and a good pair of boots.
Trip to a tropical hotspot in the Caribbean nice
Sitting on a beautiful beach or by a pool onboard sipping an ice cold drink in the Caribbean is all well and good, but if you haven't packed sun cream you could be in for a spot of bother.
Comfortable trainers or flip flops key to being chilled-out
You might want to pack a nice pair of comfortable trainers or some flip flops. Don't forget that on a cruise ship you could be invited to have dinner with the captain. This means a good pair of shoes, a dinner jacket or tuxedo for a man, an elegant dress for a woman needs to be packed.
Sweatshirts for the evening if the weather turns
While you are relaxing onboard, easy going t-shirts should also make their way into the suitcase. By the evening when the temperature turns colder, a couple of sweatshirts shouldn't go amiss. You also have to bear in mind that the ship may have its air con on at times which will give a cooler feel.
Dress code is important when you eat with the captain
If you leave the ship to visit a temple or a religious site, be aware of the dress code. Long trousers to cover your knees are appropriate, shorts are better for the beach. A good backpack will be needed onshore to carry a water bottle, snacks and a camera.
First Aid box for those unexpected emergencies
When you are on holiday you may be eating things you wouldn't be on a boat trip, I remember my wife getting food poisoning on one boat trip in the Balkans. Admittedly it wasn't a cruise ship, but it didn't help that below our deck were the kitchens and the smell wafted up which made her sick.
What I am getting at is that a First Aid box always comes in handy. A stomach upset, a headache or a cut and bruise can easily be remedied.
Jabs and insect repellent keep those bugs away
On the same subject insect repellent in some parts of the world are essential. Having had all your injections and jabs before you even step onboard goes without saying.
Island hopping an introduction to cruising
If you have never been on a cruise then you might try this one. It's a short trip around the many islands of Croatia, where you can do some island hopping.
Ask if you have forgotten something
Lastly, Covid maybe over, but I still have a face-mask in my jacket pocket in case of crowded places, as well as a hand sanitizer. If you have forgotten anything, always ask on board. Cruise ships these days are well prepared.