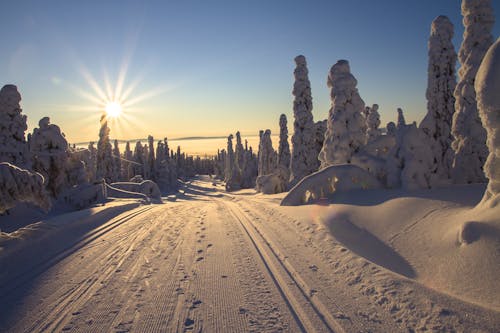 I guess there are two ways to get your Christmas presents. One way is to wake up on Christmas Day and see what's under your tree. 
   The other way is to go to Santa Claus Village, located in Rovaniemi, Northern Finland, the official hometown of Santa Claus, and pick them up yourself.
Have a Santa chat
Why not meet Santa Claus for a private chat and even get a picture taken with him. It doesn't cost you anything to go to his village, and then you head for his Artic Circle office.  These days it attracts more than 500,00 visitors a year. If you don't know what he looks like, Santa is a portly, jolly, white-bearded man, often with spectacles, wearing a red outfit consisting of jacket, trousers and hat all lined with white fur, with black leather belt and boots.
Meet the Elves at the Post Office and write a letter
While you are there you can meet Santa's elves who will be dressed in red or green with large pointy ears and hats. No doubt, they will be busy making toys for children or looking after Santa's nine reindeer, who help him pull his sleigh. If you have forgotten their names, they are: Dasher, Dancer, Prancer, Vixen, Comet, Cupid, Donner, Blitzen, and Rudolph. 
Visit the post office where you can send a postcard with Santa's Special Postmark. You can buy souvenirs and learn about Finnish Christmas traditions.
Snowmobile can get you to places super quick
If you don't want to walk to his office, why not hire a snowmobile. It will cost you around 134€ to hire for five hours. If you don't know how to use one, instructions are given beforehand.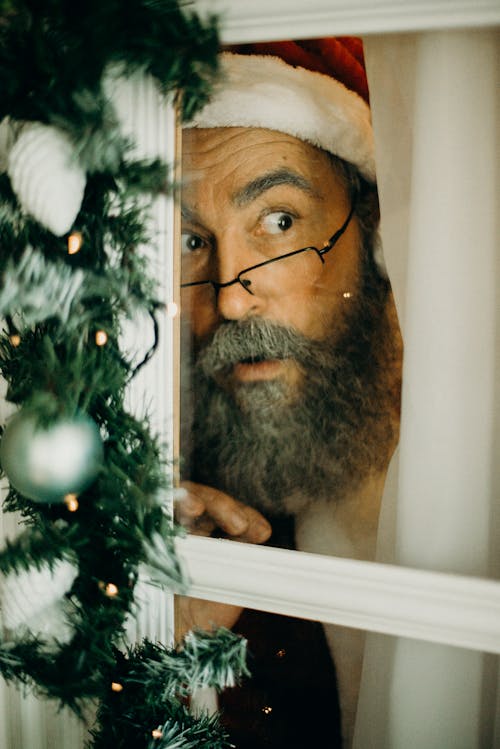 For 740€ you can get yourself booked on a private tour. This includes visiting Fox Cottage at the Happy Fox forest farm. Inside you will be greeted with a warm fireplace, where you can make traditional Finnish Christmas decorations and bake gingerbread cookies.
Help decorate a Christmas tree
While there, you will help decorate a Christmas tree, and write a letter to Santa, to be delivered by Santa's old pal Papa Fox. Then the day gets rounded off with a traditional Finnish Christmas porridge made of rice, with prune soup, fish with side dishes, beverages and tea and coffee.
   From 33€ visit Santa Park and enjoy a three-hour magical underground wonderland where Christmas dreams come alive. Inside there are a whole host of surprises from mystical elf encounters, and the chance to meet the great man himself, Santa Claus. 
Eat a Lappish dish – get a plate of reindeer stew or moose
Once you have met the old gentleman, you will be feeling a bit peckish.  A three-course meal for two people in a reasonably-priced restaurant will cost you between £36-£72. If you're looking for an authentic Lappish dish, enjoy a plate of reindeer stew or moose. If you've never tasted it, it's similar to beef or venison.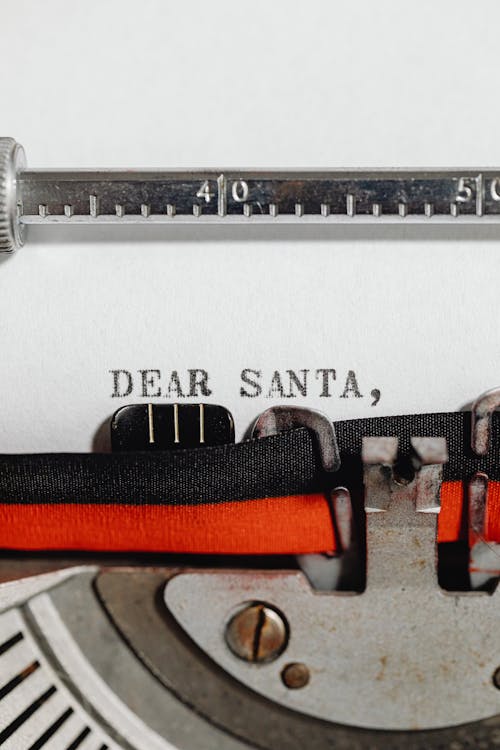 For drinks, a 500 ml bottle of local beer in a restaurant will cost you around £5.50. A 750ml bottle of wine from a supermarket will cost about £9.
If you wanted to travel to see Santa in Rovaniemi from the UK, a family of three from Gatwick Airport would roughly cost £1024 for 3 nights (£1162 for a family of four), with one checked bag, staying within the city in a mid-priced AirBnB. My advice is to go on a flight comparison site to check out the best flight and hotel deals.
Check for cheap flight deals
To give you an example on WayAway, the cheapest direct return flight (December 16-23) when writing this article from London Heathrow to Rovaniemi by EasyJet for a family of four was $446 dollars, plus $140.00,while from New York to Rovaniemi on Finnair (on same dates) was $1,391.00, baggage included.
The best deal for hotel accommodation was at Ounasvaaran Latituvat Chalets, that's two bedrooms and a sauna at $3,305 for a week. WayAway offers cashback on flights and hotel deals.
Give Santa a call and let him know you're coming
If you want to get in touch with Santa Claus by phone this year (2023), his number is: 605-313-4000. Should your child live in England and want to write to Father Christmas, Royal Mail has partnered with Hallmark to help deliver Father Christmas' replies. Send the letter to: Father Christmas, Santa's Grotto, Reindeerland, XM4.
  If you do go to Lapland, remember to be on your best behaviour. If not, you may not get a present.
Where do I send my letter if I want to write to Santa
If you live in the United States, a letter to Santa should be placed into an envelope with a postage stamp, and sent to 123 Elf Road, North Pole, 88888. Don't forget your return address — be sure to write it clearly and include an apartment number if applicable, so there is no confusion about where the gift should be sent.
If you would prefer a winter holiday in Finland without seeing the old gentleman, sampling the Christmas atmosphere within a guided group,
there is an alternative
.
Whatever takes your fancy and you choose to buy, I will earn a small commission, which will not affect your price.