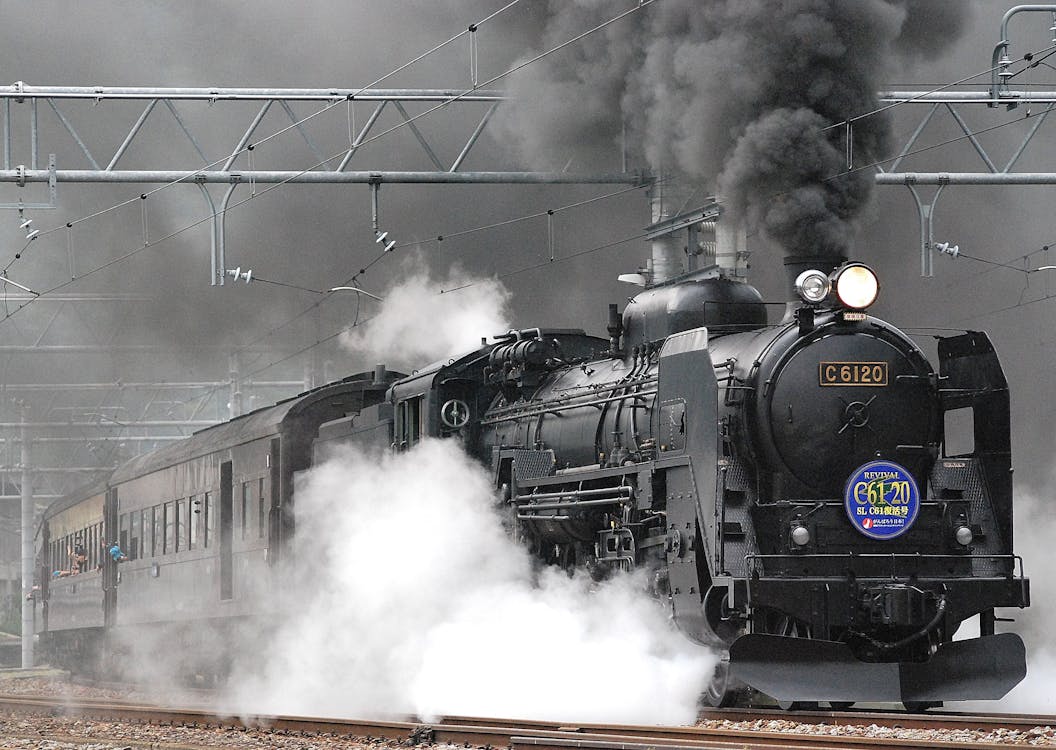 We always complain about the late running of the trains when we go to work. But when on holiday, we don't mind how long they take, especially if we are sitting in a vintage carriage and drinking Prosecco.
We are, of course, talking about those old work horses from the last century and beyond, known as steam trains. These British locomotives churn out steam, as if they have come to life, almost like a living, breathing, organism. They are practically on fire! The UK has more than 20,000 miles of railway track and is also home to more than 100 heritage railways, each with its own rich and fascinating history.
Here are some of my favourites:
The Flying Scotsman is a world record beater
It's one of the most iconic steam trains in the world. The Flying Scotsman has been around since 1923 when it was built in Doncaster. It then appeared at the British Empire Exhibition in London a year later. An A1 class locomotive for the London and North Eastern Railway (LNER), it holds the record for travelling at 100mph in 1934 going from London to Edinburgh, earning it the nickname Flying Scotsman.
The steam train has also won admiration in many countries it has visited around the world including Australia and USA, clocking up 2,500,000 miles in its travels. Currently housed in the National Railway Museum in York, it occasionally makes a public appearance, so if you want to catch it, get in touch with the East Lancs Railway. It will be offering trips for 2023 on March 11, 12, 17-18, and a chance to see her on static display on other days.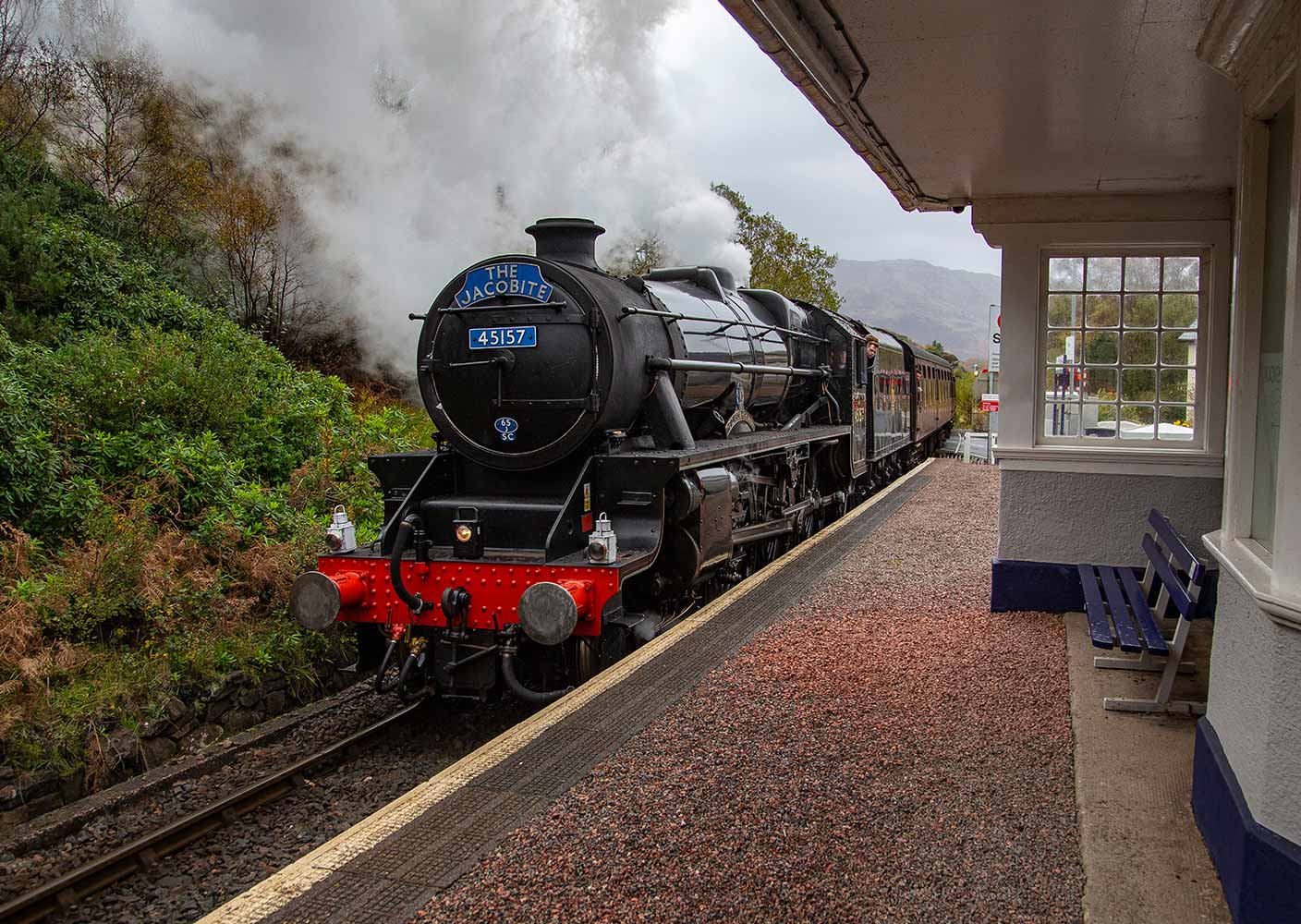 Hogwarts Express
Known as the 'Hogwarts Express,' the Jacobite Steam Train is widely regarded as one of the greatest train journeys in the world.  Your adventure starts not at Platform 9 ¾ at London's Kings Cross station, but at Fort William in the Western Scottish Highlands. Scotland.
The 84-mile round trip takes you through picturesque village and rolling green hills, and incredible sites such as the River Morar and Loch Morar, and the Glefinnan Viaduct, regarded as the most iconic feature of the journey. The journey ends at Mallaig, a port in Morar. To book a train ride visit this website. No brooms or magic wands are provided.
Catch your first class train at Hogsmeade Station
A guaranteed great day out is a trip to Goathland Station, otherwise known as "Hogsmeade Station", in the last scene of the film Harry Potter and the Philosopher's Stone. You will need to catch a steam train from the North Yorkshire Moors Railway, which showcases 24 miles of natural beauty. The route begins in the bustling town of Pickering and ends in Whitby. For more information visit the North Yorkshire Moors Railway website.
Worth Valley Railway takes you into the Brontë country
Remember the 1970s children's classic film The Railway Children? Why not take a ride on the same train. Take a steam or diesel train and explore the West Yorkshire countryside in style. The Keighley and Worth Valley Railway goes from Keighley to Oxenhope, and right into the amazing Brontë country, an area in the Pennine hills west of Bradford in West Yorkshire. Opened on April 13 1867, the railway line served the mill workers and people of the Worth Valley for nearly a century. To book rail tickets visit their website
Whodunnit on the Murder Mystery Train? Not me guv!
Churnet Valley Railway, Stoke-on-Trent REF: CVRMM2
Travel on the Churnet Valley Railway and witness a murder that needs to be solved while you are dining. In all the excitement you might need a stiff drink at the bar, before sitting down and chewing all the facts over a three-course meal in 1930s surroundings.  If you are travelling first class, you will get waitress service as you ponder on whodunnit mon ami. A 22-mile journey across Stoke on Trent will be enough to get those little grey cells working.
Travel back to the 1920s on the Ffestiniog Railway
Enjoy a 13 ½ mile journey on one of the oldest independent railway company's in the world, dating back to the 1920s, when it was used to transport slate from quarries to the port of Porthmadog for export. Your train ride on the Ffestiniog Railway starts  from Porthmadog Harbour, making its way to the town of Blaenau, covering the beautiful North Wales countryside and Snowdonia National Park. On this train ride you can kick-back and take in the incredible scenic views, including mountains, ancient oak woodlands, rivers and castles. Contact Ffestiniog Railway on their website.
Vintage carriages run by volunteers on Bluebell Railway
See some stunning Sussex countryside including fields of bluebells, by catching a ride on the Bluebell Railway. The line runs between Sheffield Park and East Grinstead in West Sussex.  The train service has been operating since the 1960s, with its vintage carriages, and run by volunteers, who wear period costumes. For more details on fares and timetables, check their website.

Full steam ahead on the Severn Valley Railway
Step inside a heritage train that takes you through the counties of Worcestershire and Shropshire and Britain's longest river, the River Severn and Severn Valley. The Severn Valley Railway was created as a heritage railway service to run steam trains from Bridgnorth, Bewdley and Kidderminster. To get train tickets, go to https://svr.co.uk/
Enjoy a day out on Snowdonia's Bala Lake Railway
Discover the captivating Snowdonia National Park, by taking a family day out ride on the Bala Lake Railway (Rheilffordd Llyn Tegid). Running on a 9-mile narrow gauge, the steam train takes you and the family past Bala Lake, Snowdonia National Park, ending at the quaint little village of Llanuwchllyn. Make use are their facilities, including car parking, refreshments, a gift shop, toilets and picnic tables. Pooches are also welcome for a small fee! See their website.
See amazing wildlife on Isle of Wight's Steam Railway
Get yourself on the Isle of Wight Steam Railway, which has just had its Victorian and Edwardian carriages restored, and journey through the island's glorious unspoilt countryside. Look out for the island's red squirrels and its amazing wildlife. Before taking the train, look out for the Train Story Discovery. For further details on the Isle of Wight Steam Rail, visit their website.
Downpatrick and County Down Steam Railway on time
The Downpatrick and County Down Steam Railway in Northern lreland takes you on a journey back in time. The railway travels through the incredibly beautiful County Down countryside, St Patrick's Country, over the Quoile River, and then under the Down Cathedral. Get off at Inch Abbey on the north bank of Quoile River, and enrich your knowledge of the abbey's history, and its founder John De Courcy.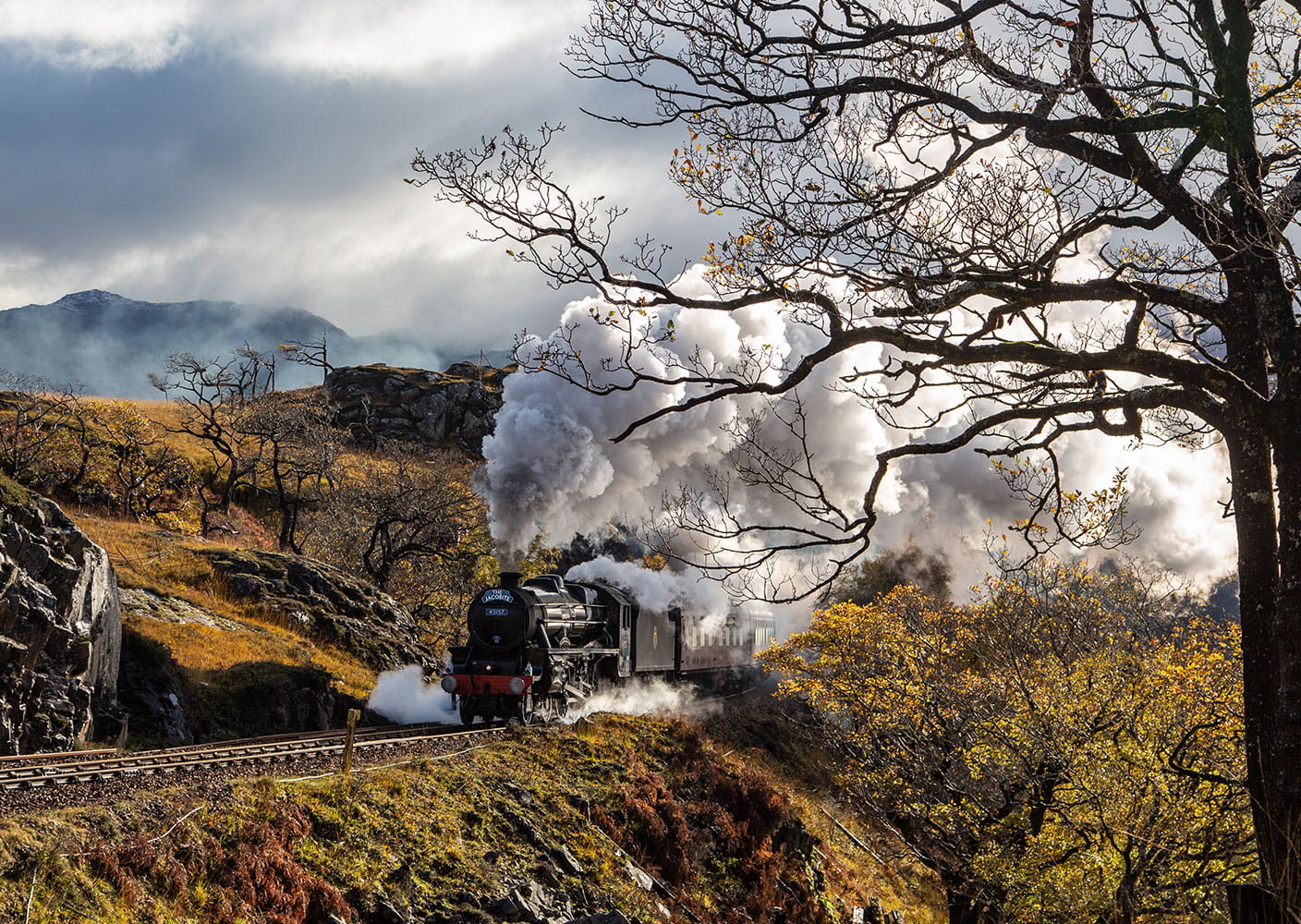 Whatever takes your fancy and you choose to buy, I will earn a small commission, which will not affect your price.
Faboulous treats on this heritage steam train
REF: CVRCT2 – Catch your train at Frognall Station and sit back and enjoy the fabulous scenery and a traditional tea for two or four with freshly-baked scones, cakes and petit fours. You get unlimited service during the day, with bar facilities, seating up to four, and a First Class afternoon service. Not to miss out on a table for two, you can get an exclusive voucher which also includes a glass of Prosecco each.